KidCheck Check-in Labels and Group Activities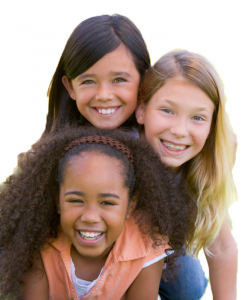 We sometimes get asked for advice on some easy ways to quickly see and know which kids go with which classroom, when all the children are brought together for group activities. While the KidCheck child check-in labels do have the group/room name printed right on them, teachers and volunteers need a quick and easy visual way to know who goes where, without having to look at each child's label or ask each child.
A visual reference is especially handy when a large group needs to be quickly separated back to their designated room.
Here are two "at-a-glance", easy to implement ideas:
Use a different colored sticker for each of the groups/rooms and place it in the corner of the check-in label. The small, round colored stickers are inexpensive and provide a quick visual designation when sorting groups.
Or if you don't want to buy stickers, you can use a different colored highlighter for each room, and swipe it across each label for visual designation.
The colors will stand out as the label printers are thermal printers, which print via heat, not ink or toner. That means labels are printed in black and white only; and there are no costly and messy ink replacements to buy.
To learn more about KidCheck's feature rich, secure child check-in system, and best practices, visit the KidCheck blog or join us on Twitter, Facebook, Google+, or Pinterest.