KidCheck Children's Check-In and Vacation Bible School (VBS)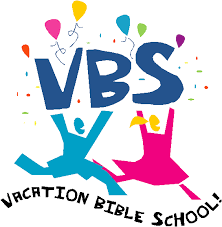 Whatever your goals are for Vacation Bible School (VBS), it does not have to be costly or stressful. VBS provides a great opportunity to minister to the local community, as well as, engage both children outside the church and young adults in service.  VBS is fun, especially if there's a balance between unstructured play, biblical teaching, and foot-stomping worship.
According to the Barna Group over 68% of churches across the nation offer VBS each summer. Budget, the frequency of current children's activities, and finding volunteers to lead the programs are key factors in offering a VBS.
Current trends show that churches are trying to keep costs at a practical level and need additional flexibility to help manage the temporary influx of visiting children. Highlighted below are some ways KidCheck children's check-in can help support churches at special times like VBS.
To assist in the management of a short-term increase of visiting children, KidCheck offers a temporary license upgrade:  Having additional children attend your program, creates the need to streamline the check-in process, track attendance, and gather additional information for follow up. We're always happy to make temporary account changes to support your varying needs. There are no hidden fees. You just pay for what you are using for as long as you need. Contact the KidCheck team for more details on adding a temporary license.
Mobile check-in: For first time visitors there's nothing better than a personal greeting, especially when it's parents checking in their children, who don't attend church regularly. Mobile check-in helps demonstrate to visiting families your commitment to keeping their children safe. Click here for more information on utilizing mobile check-in for VBS .
Event Registration: This feature helps free you up from a laborious registration process, and provides more time to focus on planning a successful event. You can utilize KidCheck's Event Registration to pre-assign children to specific locations and age groups. In addition, this feature provides custom fields to gather important event information – such as a child's shirt size or important medical information  *If you don't currently have this feature in your KidCheck edition, you're able to upgrade for special events such as VBS and then return to your current edition, at any time.
If you're not already a customer of KidCheck and are interested in finding out more information, click here to schedule a free demo .
Source: https://www.barna.org/barna-update/family-kids/619-the-state-of-vacation-bible-school#.VSyIRPnF-So