KidCheck Event Registration – We've Got You Covered!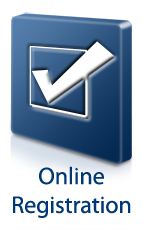 Helping You to Create a Memorable Event
Events such as VBS and day camps provide an opportunity to make an impact in children's lives while giving children the opportunity for great memories. KidCheck's Event Registration helps free you up from some of the laborious registration process, so you can focus more fully on planning the event itself.
You can use KidCheck's Event Registration with multiple day events (such as a week-long VBS).  To do so, simply input your event's start date as the event date. Then in the description tell parents the dates the event covers. For example, in the description you can write, "Come to our week-long VBS! The dates are Monday, July 20 through Friday, July 24." Setting up your event in this way allows you to use Event Registration for pre-registration and planning, as well as communicating the necessary information to parents.
With Event Registration you can also pre-assign children to specific locations / age groups. Even better, let parents make the designation for you. To do so, associate your event with a template (making sure you add the desired locations to that template). When parents go to register, they'll see an option to select their child's location / age group according to what you've included on your template. For example, a parent can select "4th Grade" for Johnny when registering for VBS and he'll automatically appear in that location.
Event Registration also allows you to create custom fields to gather information important to your event, such as a child's t-shirt size. When setting up your event, simply utilize the Custom Fields area to set up the information you want to capture. When parents register, they'll see your custom fields and enter information for their child.
By using KidCheck's Event Registration, you'll have more time and freedom to focus on making sure an event creates memories and a lasting impact on the kids you serve.