KidCheck Church Management Software Integrations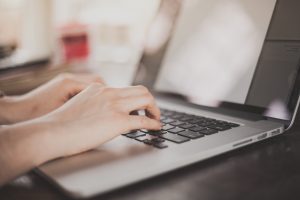 We are excited to share KidCheck's secure children's check-in system now integrates with several church management software (ChMS) providers, including Church Community Builder, Church Windows and(coming soon) Breeze. Maintain a single church-wide database, plus experience the benefits of KidCheck's best-in- class children's check-in.
Highly Secure Child Check-In + ChMS
At KidCheck, children's check-in is what we do. It's our passion, and we know it backwards and forwards.We believe every child has the right to grow and learn in a safe environment, and every parent should have peace-of- mind about the safety of their children.
Child safety is a key emphasis for KidCheck, and we incorporate the highest security standards in oursolution. Our concentrated check-in focus allows KidCheck to deliver innovative, easy-to- use, highly secure children's check-in software, that isn't always found in a ChMS.
These integrations provide an additional option for churches to pair top ministry technology solutions together to best meet their individual needs.
Single Database and Seamless Data Sharing
Data is shared seamlessly between KidCheck and the ChMS system. Children's check-in remains as
simple as parents inputting their 10 digit phone number or scanning their keytag. Behind the scenes KidCheck determines if the person checking in is in KidCheck, the ChMS database, or both. Depending on that outcome, the proper data is transferred, updates are made, and check-in is processed – all in the blink of an eye.
Visitors and Updates
Visitors can be easily captured for follow up right at children's check-in without the need for paper forms, manual data entry, or time consuming data input. Visiting families simply set up their KidCheck account while checking children in. Then voila, their information has been captured and is available to transfer into the database for easy follow-up. Additionally, since KidCheck's parent maintained accounts allow parents to make updates from home to keep their contact information current, it helps keep the ChMS database up-to- date as the updates can be transferred.
Data Transfer and Choices
Flexibility exists to choose what, when and how often to review, match and update records between KidCheck and the ChMS. Here's how it works at a high level. Say families are in the ChMS but not in KidCheck. There's no need to input their information into KidCheck. They'll show up automatically attheir first check-in. On the flip side, if a family checking in is not in the ChMS, but is in KidCheck, their information is flagged. Churches have options how to handle that scenario. They can choose to have accounts automatically created or generate exception lists that can be reviewed for manual adjustment as appropriate. The same option applies when parents make updates in KidCheck. Administrators choose how to, or not to, update and handle.
We hope you are as excited about these integrations as we are. We think it's a win all the way around – churches, ministry leaders, and attending families.
KidCheck, Inc. provides secure children's check-in software and complete check-in station systems for churches, fitness facilities, and organizations caring for children. KidCheck believes every child deserves a chance to grow in a safe environment, and every parent deserves peace-of- mind about the safety of their children. KidCheck is committed to delivering easy-to- use, innovative, and reliable check-in systems backed by world class support. To learn more or to request a demo visit www.kidcheck.com.
#ChMS #CheckIn #KidCheck