Top Five Child Safety Trends for 2019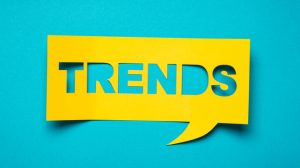 From the perspective of child safety, 2018 taught us a lot, and we still have a long way to go in protecting the most vulnerable. Tragically, many incidents could have prevented, and there's no lack of safety information. So how do we bridge the gap between simply knowing about child protection and creating an environment that makes it happen? Success in this area is never an accident. It takes perseverance, fortitude, and a willingness to take on the challenge.
For child-focused organizations, there's an opportunity to create a culture that functions proactively to elevate communication and transparency, while prioritizing preventative planning and response training.
The top safety trends for 2019 highlighted here are gathered from KidCheck's speaking engagements, webinars, and general discussion with numerous organizations throughout the year. Please share any you'd like to add in the comments section below.
1. Technology: Technology is the key to doing more with less, and the size of your organization is becoming less relevant. For modern, child-focused organizations, the use of technology provides increased efficiency, stronger security, and improved internal and external communication.
In 2019, we're going to see an increase in the use of technology for functions that prioritize the needs of families, connect teams with the information they need to do their jobs, and provide quick access to important data for faster follow up and better decision making.
2. Comprehensive Screening: It's no longer an optional activity. It's an absolute must do! Thorough screening eliminates easy access to children by functioning as a deterrent for would-be offenders. Screening provides a multi-dimensional perspective on candidates and makes visible need-to-know information about the character, commitment, and history working with children and youth.
This year screening will take center stage, and the trend will include more budget dollars allocated to resources supporting the activity. Leadership will also take on more of an active role in prioritizing the need for screening, interviewing candidates, and understanding a candidate's history.
3. Child Safeguarding Committee: Keeping kids safe in your organization is a big job and placing the responsibility on a single person is no longer a viable option. Improving safety requires the support of leadership and management participation at every level. The purpose of the committee is to reduce risk, start and continue the child protection conversation, educate on prevention, implement policy, review compliance and respond to allegations.
As part of this trend, committees that have a stronger presence within the organization and act as a layer of protection. Committee participants should be more diverse, drawing from several disciplines such as human resources, project management, mental health professionals, and engaged volunteers. Research indicates that the highest functioning groups include four to five people, an ideal number for healthy discussion, workload balancing, and increased productivity.
4. Training & Preparation: Organizational Training for leadership, staff, and volunteers is a function that never ends, especially for those focused on serving children. This trend is quickly becoming a top-tier priority and will expand the audience to include families – think of scenarios such as an active shooter or lockdown procedure. Families need to understand their role, the process for these protocols, how to support the organization, and the guidelines that will be followed to keep their children safe.
Whether you choose to train twice a year, once a quarter, or with weekly standing meetings, the materials should include your child protection and safety policies, evacuation procedures, and incident response and management actions.
Strong training and development programs create a safer environment, eliminate the grey area in working with children, improve safety, and make policy violations more visible.
5. Communication: With each trend, a key element to success is communication. Communication is no longer relegated to sporadic letters, forms, or email. The communication trend includes both an internal and external strategy. For internal communication, scheduling a consistent face-to-face meeting with those in your organization keeps everyone on the same page, helps others answer broader questions about child protection and helps build a solid support network. For external communication, consider adding a social channel or two along with email communication, flyers, quarterly presentations, newsletters, visible signage, and text messaging.
From the child safety perspective, consistently sharing what you are doing with leadership, staff and families is the cornerstone to fostering a positive perception of your organization. This year work to fine-tune your strategy, promote engagement, and improve problem solving. Investing time to share information results in a huge gain.
Click here to learn about the benefits of secure children's check-in. For more safety tips, best practices, and original content join our growing social community. You can find us on Twitter, Facebook, Pinterest, and Instagram.