KIDCHECK's TOP 5 BLOG POSTS FROM 2014!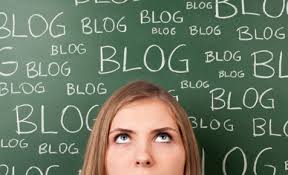 2014 was a great year, and KidCheck was excited to introduce our new blog! The purpose: to provide new insights and guidance on using secure children's check-in, and the benefits to create a safe environment for the children entrusted to your care. In addition, we want to help you overcome obstacles in planning, designing, and implementing a security policy. Overall, we want to deliver new tools to help in this great endeavor of children's security.
Listed below are the top 5 most popular posts of 2014. Enjoy!
1.  Mobile Check-In Scenarios – How Can You Use It! –This post highlighted the top five mobile check-in scenarios that can be used to improve the children's ministry experience
2.  Safety Beyond Check-In – A New Best Practice– This post introduced a new best practice for KidCheck. It was written by Jason Hensley, husband of Kidmin thought leader, Heidi Hensley. Jason brings a wealth of knowledge as he served 11 years as a senior/associate pastor, prior to becoming a career law enforcement officer. In his article, he shares some great tips that a church of any size can implement to increase safety.
3.  Misbehave, Get A Special Breakfast – This guest post was written by KidCheck's very own John Dunstan. John has a wealth of experience in children's ministry from his previous position as a child counselor for Hillview Acres Children's Home. In his article, John shares a personal account of the value of investing in relationships with the children you serve.
4.  Introducing…Team KidCheck! – This post offers a brief look at who we are and what we're committed to do at KidCheck. Why?  Because we know who you choose as your secure children's check-in partner, to help keep kids safe in your ministry, matters more than you think.
5. Mobile Check-In…Where do I start? – In 2014, we released our Mobile Check-In App for iPad™ and other tablet devices for Android™ and put a lot of effort into sharing the benefits for using it in children's ministry. However, many wondered "What do I need to get started and how exactly does it work?" This post addresses those important questions and much more.
[Tweet "Top 5 @KidCheck Blog Posts from 2014! http://bit.ly/1rmVK9v #Kidmin #mobile #safety #security #checkin #churchsafety #church #team "]