KidCheck Express Check-In Free for One Year!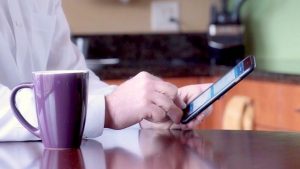 If you've ever considered adding a mobile component to your children's check-in process now is the time! Until February 28, 2019, with the purchase of a KidCheck PrintHub, you'll receive one year free of Express Check-in.
With Express Check-In parents start check in from their mobile device, and upon arrival hit the submit button to complete check-in and print labels automatically via the licensed KidCheck PrintHub. It's parent directed check-in started anywhere there's a viable internet or data connection.
Not only does the KidCheck PrintHub enable automatic label printing with Express Check-In, but it also delivers easier, faster mobile printing directly to the DYMO printer without the need for a computer.
Adopting a mobile strategy is a game changer for organizations focused on serving children, and the benefits are huge! By using our end-to-end mobile check-in solution, you provide busy families with the flexibility and convenience they've come to expect in today's world. Best of all, incorporating mobile doesn't have to be an all or nothing task. A lot of organizations provide families with both a traditional check-in station as well as Express Check-In, which eliminates the need for additional check-in station equipment.
With Express Check-In you will minimize lines, improve efficiency, and increase parent satisfaction. Start your free 12 months today!
*Free Express license can only be applied to PrintHub, no other check-in station device. Free 12 months starts at the date of PrintHub purchase and is automatically activated. Free license offer valid only with PrintHub purchased January 1 to February 28, 2019.