KidCheck Tools to Help Manage Coronavirus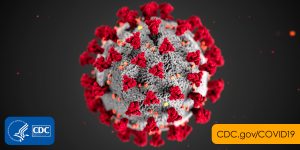 During this time of uncertainty, where things seem to adjust daily, here are some KidCheck tools that can help organizations effectively communicate and share important information, stay healthy, and minimize the spread of Covid-19 within their communities.
Communication Tools to Share Updates
The Broadcast Text and Email tools can help you quickly and easily communicate with your staff, volunteers, and families about changes and share critical information.
*For Essential Customers, we've enabled these features for you at no additional cost. While these tools are part of the Standard and above editions, we want to make it as easy as possible for you to communicate. We hope this helps.
Becca Howell, Children's Director at The Southern Baptist Theological Seminary " With little notice, we had to cancel all programs due to Covid-19, and KidCheck made it quick & easy to inform and update our families. Thank you for helping us communicate clearly & effectively amongst this trying time. I know we will utilize our software even more in the coming days as more information becomes available."
How-to information is available at the links below.
Express Means Fast Easy Mobile Check-In
The Express Check-In feature is the quickest, most efficient way to check-in. Express allows parents the ability to start check-in remotely and then complete it upon arrival, all from their mobile device. The KidCheck PrintHub automatically prints their labels.
This means no need to stand in line or use a check-in station, which minimizes wait times for easier social distancing and better germ management as they only touch their smartphone and grab their labels.
Full System Access Minus the Germs
KidCheck administrators have access to the Admin Console and the Admin Console App, which provides unlimited system access with no check-in station required. Instead of touching a screen everyone else has, you can use your device for administrative tasks versus a more public option for increased germ management.  With the Admin Console, you can send emergency text messages to parents, communicate location changes, see who is checked in, process a child pickup alert, manage room capacity, and complete check-out.
Click here to learn about the benefits of secure children's check-in. For more safety tips, best practices, and original content on Covid-19 join our growing social community. You can find us on Twitter, Facebook, Pinterest, and Instagram.