KidCheck Express Check-In Now Available On Android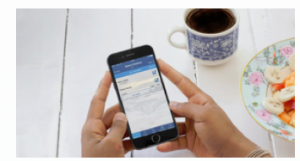 Last fall, KidCheck took mobile check-in to a whole new level announcing the new, first-of-its-kind, Express Check-In.
We are pleased to share that Express Check-In is now available on Google Android mobile devices, as well as Apple iOS devices, making it even easier to support all your families. Plus, we've made some overall improvements to the Android mobile app giving it a cool, new look.
Express Check-In, coupled with KidCheck's PrintHub, makes it possible for organizations to offer families, a complete mobile, end-to-end children's check-in experience right from their personal mobile device.
Express Check-In is a game-changer for children-centered organizations, because it increases convenience, reduces frustrating wait times for check-in, and eliminates the need for additional costly equipment.
Express Check-in allows families to check-in from their home, car, and/or anywhere else there's a standard internet or cellular data connection. It removes the need for an actual physical site to start the process. Once families arrive at their location, they simply complete check-in and prompt security labels to print via the PrintHub.
Learn more about how the Express Check-In and KidCheck's PrintHub can transform your check-in process.
Also, we have a special offer* available!  Purchase a PrintHub now through March 31, 2017 and receive the PrintHub license free for the first 12 months! It's our way of making it easier than ever to get started with Express Check-In.
#checkin #mobile #churchtech #church #ministry #kidmin #youthmin #pastor
*Free license can only be applied to PrintHub Express, no other check-in station device. Free year is 12 months starting at date of PrintHub Express purchase. Free license offer valid only with PrintHub Express purchased between February 22 and March 31, 2017. Call to activate license.