KidCheck Child Safety Events In January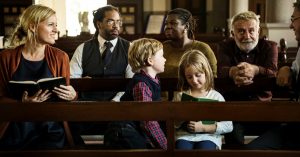 We've said it before, and we'll say it again, "At KidCheck we believe every child deserves a chance to grow up in a safe environment, and every parent deserves peace of mind about the safety of their children." That's why we're excited to be participating in some upcoming child safety workshops in January.
There is no better time than January to revisit your current child safety plan, update an existing one, or start fresh with a whole new approach. If you fall into one of those categories, we'll be sharing information that can help you get to where you need to be.
The International Network of Children's Ministry (INCM) is hosting the first workshop.  The Children's Pastors Conference (CPC18) is taking place in Orlando Florida, January 16th – 18th. CPC18 is a national event designed for the global children's ministry community and seeks to gather for learning, inspiration, fun and a time of renewal and refreshment. It provides a comprehensive learning experience with networking opportunities, inspiring speakers, a multitude of workshops, and access to a plethora of ministry resources. The theme this year is, "Made for This" which is spot on for those who are called to serve in children's ministry.
The Kidcheck workshop "Child Safety in Your Ministry" is designed to provide insight into the leading concerns around child security and safety. Presenting will be Alex Smith, CEO of KidCheck, and Angela Lewton, KidCheck child safety expert. The goal is to deliver useful, actionable ideas and best practices to help churches create a safe environment for the children in their care.
The second workshop is "Three Keys to Protecting Your Ministry," it's a live webinar offered by Dale Hudson. Dale is a prolific thought-leader, who has helped build some of the fastest growing children's ministries in the country. He's an author, teacher, and national speaker, who understands the value and responsibility of leading children. He's a kidmin veteran of 28 years and recognizes that child safety and security is one of the most important issues facing the modern church today.
In the "Three Keys to Protecting Your Ministry" webinar, KidCheck will provide information on how to Predator-Proof Your Ministry. This presentation will offer keys steps to deter predators from getting a foothold in your ministry and will cover practical tips for protecting children. Also covered in the webinar will be information from a former secret service agent and homeland security rep on equipping your team for terrorism, active shooters, crisis situations, and other crucial topics.
Being prepared is one of the best ways to prevent abuse.  Whether you're a teacher, pastor, parent, and volunteer these safety resources will help you stay up on the latest trends in child protection and facility safety.
We hope to see you there!
Click here to learn more about KidCheck and the benefits of secure children's check-in or join our growing community on Twitter, Facebook, Google+ or Pinterest.