KidCheck Leads Safety Track at Mega-Con Conference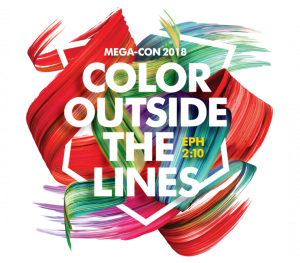 KidCheck is excited to be leading a safety track at the Mega-Con Conference starting next week (October 3-5, 2018) at the Cornerstone Church in Nashville, Tennessee. The Mega-Con Conference is fittingly referred to as the biggest, most affordable, audacious, exciting and out-of-the-box Kidmin conference ever!
It offers children's pastors, ministry leaders, influencers, and thought-leaders three days of fantastic networking opportunities, learning, inspiration, and insights to help lead ministries into the future. Attendees will walk away with loads of new creative ideas and workable ministry solutions.
KidCheck specialty track is designed to provide insight on the leading concerns around children protection and safety. The workshops will deliver useful, actionable ideas and best practices to help churches create a safe environment for the children in their care.  KidCheck's goal is to equip attendees with information to minimize any possible safety and security issues.
The track includes three workshops: "Improving Child Safety in Your Children's Ministry," "Predator Proofing Your Ministry: and "Volunteer Policies for the Modern Kidmin."  The workshops will be led by Alex Smith, CEO of KidCheck, and Angela Lewton, KidCheck's Child Protection Specialist.
Participants will learn about improving child safety across a variety of topics which include emergency preparation, how to better utilize a security team, recognizing and eliminating factors that attract predators, securing their facility, and volunteer policies and the seven steps to a comprehensive screening process.
"KidCheck believes every child deserves a chance to grow up in a safe environment, and every parent deserves peace-of-mind about the safety of their children," continued Smith. "We are excited to speak at the Mega-Con conference again this year to share information and best practices to help organizations understand key elements of child safety and how to effectively implement them."
Click here for information on registering for Mega-Con Conference! We hope to see you there!