KidCheck Offers New Background Check Package for Pennsylvania Law Act 153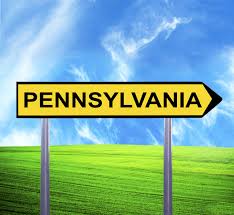 Criminal background checks are a critical element for any organization caring for children in helping to reduce risk and maintain a safe environment. As a leader in child security, with a focus on providing secure children's check-in, we recommend all volunteers and employees be screened every 12-24 months. This process helps to select the right people, prevent child abuse and provide parents additional peace-of-mind.
To provide you with fast, affordable and thorough background checks, we've partnered with industry leading Protect My Ministry. Protect My Ministry makes the process of running background checks simple. They provide services that align any organization with their state's criteria and offer a knowledgeable client service team and compliance department for any additional questions.
There are new certifications and compliance procedures in the Pennsylvania Law ACT 153 facing organizations (including churches and sports complexes) that have volunteers which come in contact with children.  Protect My Ministry and KidCheck offer a specific package (PA 153) to organizations located in Pennsylvania.
The new Pennsylvania volunteer screening requirements went into effect 12/31/2014, should have been completed by 07/01/2015, and are good for 36 months. For those individuals, who have already been screened prior to 12/31/2014, they will need to be re-screened within 36 months of the most recent screening. If a screening is older than 36 months, a new screening is required by 12/31/2015.
New requirements include the following:
A Pennsylvania State Police Background Check (PATCH) clearance
The Pennsylvania State Child Abuse Clearance/Background Check
FBI Clearance via Fingerprinting (Finger print clearance) for residents who have resided outside Pennsylvania in the last ten years. * Protect My Ministry does not offer this service at this time.
Click here for more information on KidCheck's integrated background checks, as well as Protect My Ministry pricing and packages.