KidCheck: The Partnership of Security Teams & Children's Ministry for Safety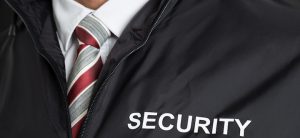 Church security teams are the fastest growing ministry of 2016. In this post, and the next we're going to share information on how to get the momentum moving to start a church security team, if your church lacks one, and actionable steps for engaging and utilizing an existing one.
For many children's ministry directors', working with their church security team seems a bit farfetched, and building a team from scratch seems too difficult a task to achieve.  You might even be thinking, I don't know the first thing about church security; I'm no safety expert, and I wouldn't even know where to begin. The good news is there are likely people in your congregation that are experts in church safety & protection and are happy to help if asked.
So where do you begin if your church doesn't have a security team? Here are six things you can do to get the conversation started and build momentum for starting a team.
Six Steps to Take When Starting a Security Team
Communicate and get buy off from your church staff or board on moving forward to start one. This is the most important step and often requires back data to educate and inform prior to the larger discussion. Leadership is often hesitant to take the step due to not wanting to frighten or alienate existing or prospective members. It's helpful to have their input on who would be an excellent candidate within the congregation to lead the team. Most congregations have first responders attending, and they can be a great source of information and no how in this particular area. Ideally you want a trusted law enforcement member to lead the team.
Don't advertise for your security ministry. This can attract a lot of people that aren't a good fit for the team. Utilizing word of mouth referrals and personal connections is a much better way to go. Keep in mind, the size of your new security team will be relative to the size of your congregation. If you have less than 50 people attending perhaps a team of 1-3 is all that's needed. It's good to start small and expand as the church grows.
Once a person has been identified to lead the new security team, make sure he/she completes a volunteer application, passes a background check and provides 2-3 personal references, which you can follow up on.
Work with your security team lead to equip the new team and yourself with radios. Having the ability to communicate before, during and after services is an extremely important part of incident management.
As the team becomes established make sure you get to know each person. They will be your #1 resource for any incident. By knowing the team you have the ability to work together to plan for scenarios, establish action plans, and improve child safety within your ministry.
Utilize existing resources such as the Center for Personal Protection & Safety. Their website is a great resource for churches looking to take their security to the next level.
We understand these steps might seem daunting at first, but working to establish a security team is one of the most important things you can do to protect the children in your care and provide peace of mind to those attending. Keep in mind, there's always someone within your church body that is willing to step up and help.
Join us next week as we share tips and tricks for engaging an already established security team.
At KidCheck we believe every child deserves a chance to grow in a safe environment, and every parent deserves peace-of- mind about the safety of their children. To learn more about the benefits of using secure children's check-in or to request a demo visit www.kidcheck.com.
#churchsafety #checkin #kidmin #church #pastor