KidCheck's 3 Simple Maintenance Tips for Your Check-In Station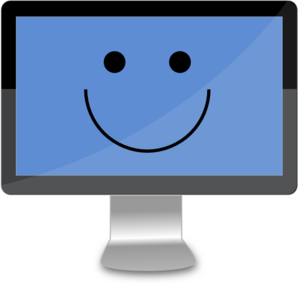 Basic actions can help keep check-in running smoothly on your computers, and, therefore, for your organization. Actions such as consistently cleaning your printers, running operating system updates, and maintaining an anti-virus program, can keep things running smoothly when it's time to check children in. Follow these tips, and, remember, if you need further assistance, KidCheck's Support Team is here and ready to help!
1) Keep Your Label Printer Clean
A clean label printer is a happy label printer. Well, maybe we can't speak to its actual happiness, but periodically cleaning your printer will ensure it stays in tip-top shape and reliable working order, and that helps keep you happy. We suggest cleaning printers at least monthly. If a printer jams, clean it immediately! Since labels can't be in the printer when you clean it, consider performing the cleaning before putting in a new roll. It's a quick and easy process. KidCheck has printer cleaning pads available to order in the KidCheck Store.
How to Clean Your Printer
Wipe any dust or debris off the outside of the printer. If needed, you can clean dirt or smudges with rubbing alcohol, diluted dish detergent, or diluted glass cleaner.
Open the cover and remove loaded labels by using the eject button on the right.
 Carefully clean any paper, dust, or debris from the interior with a toothbrush or cotton swab.
Use a pad from the cleaning pad packet and insert it into the printer as if it were a label. Press the Manual Feed Button on the front of the printer to move the card through if it doesn't feed automatically. Repeat several times.
Discard the cleaning pad after use.
 Reload labels making sure they are face down with the hole on the left.
2) Performing an Operating System Update
Let's be honest, computers can be a tad touchy at times. Keep your operating system updates current to help keep your system working at its best.
How to Perform Windows Updates
Go to the Windows search area (from the Start Button in Windows 7 / from the Side Menu in Windows 8 / on the task bar in Windows 10).
Search for "Windows Update."
Find the appropriate Windows Update app in your search and open it (in Windows 8 and 10, you will need to select the "Settings" area).
The Windows Update app will tell you if you have updates to perform, if updates will perform automatically, how frequently updates will run, etc. Explore the menus to find the information you're looking for and make desired changes.
If you initiate any updates, re-start your computer after they download to allow them to completely install.
How to Perform Mac Updates
Mac updates tend to manage themselves fairly well. If you want to manually check for updates:
From the Spotlight search for "Software Update."
Open the Software Update app.
Make sure options are selected to automatically check for, download, and install updates.
If updates, are available, select "Show Updates." Otherwise, select "Check Now." This will open the App Store.
 In the App Store, download and install the desired updates by selecting "Update" next to that item.
We recommend setting your updates to perform automatically (you can do so via the areas mentioned above). That way you just have worry about turning your computer off and on.
3) Squash Viruses but Allow KidCheck
Anti-virus programs help keep your computer free of harmful viruses that can compromise your machine. Anti-virus programs work like Pac-Man chasing and eating ghosts. Installing them is a good idea. However, some may periodically block KidCheck. Ensure KidCheck is allowed
through your anti-virus settings if it doesn't play well; each anti-virus program has its own method to accomplish this so you may need to consult your anti-virus' documentation. Generally, an anti-virus program will have an area where you can allow certain installed programs through its filter – in the case of KidCheck you may need to allow the KidCheck Client through the anti-virus program.
Small Acts, Big Rewards
Small acts such as cleaning your printer, performing computer operating system updates, and maintaining your anti-virus program will help keep your children's check-in running smoothly. A little bit of simple maintenance can help maintain a positive and simple children's check-in
experience.
To learn more about KidCheck's feature rich, secure child check-in system, best practices, and additional tips & tricks visit the KidCheck blog or join us on Twitter, Facebook, Google+, or Pinterest.