KidCheck 2016 Year-In-Review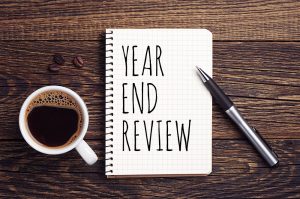 A year seems like a long time, but it really isn't. One of the best things about starting a new year is being able to look back on the past year to appreciate the accomplishments, learn from the challenges, and chart the course for the future.
The 2016 year-in-review allows us to provide a glimpse into the behind-the-scenes activity for a successful and satisfying year. We built new product offerings with features, based on the needs and wants of our customers. Listening to and learning from those using KidCheck is of the utmost importance to us.
As shared by KidCheck CEO, Alex Smith, these are foundational principles that drive KidCheck to be better year after year.
Every child deserves a chance to grow up in a safe environment.
Every parent deserves peace of mind about the safety of their children.
The first step in reaching a parent is by protecting their children.
Technology shouldn't be intimidating or complex, but make your life simpler.
We understand technology can be overwhelming, and your job is complex, and always changing. Coupled with the fact that child safety and security is an ongoing battle, it's a lot to manage. KidCheck is here to help, and committed to serving child-centered organizations, who want to use technology, not only for efficiency, but to better connect with parents and keep kids safe.
2016 Highlights:
Best Bits –
Nearly 60M Check-Ins to date
Achieved a double digit growth rate
October was the busiest month of the year for check-ins
5 bazillion lines of code written – or least it feels like that to our Development Team
Completed over 2,700 background checks
Technology Scoop –
Team Culture Klatch –
Added 4 new hires
Lorene completed her 10th Marine Corps Marathon , Matt ran in the Bataan Death March, Richmond ran a ½ Marathon, and Dan finished a 10K
Dina and Matt completed 6 GORUCK Challenges  and a Ragnar Relay race, (a 180 mile extreme race series)
Lorene traveled to Argentina to spend time with her son, who's a pastor and his family
Together we chewed 8,064 pieces of gum and downed 8,947 cups of coffee
Child Safety Chat –
Customer Love –
Annual customer survey indicated 90% of customers are Likely to Extremely Likely to recommend KidCheck
Received 300+ positive survey comments
Printed 45,600 custom key tags
Spent over 2,000 hours personally training and assisting customers
Created over 3,500 Skittle induced customer smiles
So what's on deck for 2017? You can expect us to continue our unwavering commitment to technology innovation, providing a high level of service, support, and training, as well as continuing to offer information that increases child safety and furthers the knowledge for those caring for children.
Thank you for choosing KidCheck as your secure children's check-in provider.  We're excited for 2017 and look forward to continuing to serve you.