Planning for Child Safety & Security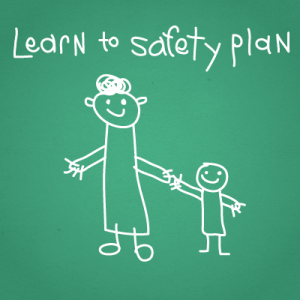 At KidCheck we know it's easier for both kids and parents to focus and connect with others in an environment where the kids feel safe and protected. For most children's ministries, both small and large, a safe and secure environment is a top priority. However, in a time where most ministries are expected to accomplish more with fewer resources, setting up security policies and guidelines can seem like a daunting task. Although every detail can't be covered in one post, for the purpose of this discussion, here are some initial steps and a link for more detailed information and best practices.
Getting Started
Developing the safety and security of your environment begins with your approach. Proactively setting a positive tone and embracing a spirit of collaboration will go a long way in attracting others to assist you. As the children's ministry lead you have a unique opportunity to pull from resources both inside and out of your organization. This is a good thing, as people often agree that keeping children safe in today's world is worthy of their time and effort.
Security Team
As you begin to reach out and build your team, keep in mind these individuals don't have to be paid, nor be top level secret-service types – just individuals who believe keeping children safe is a primary purpose of the ministry. We encourage you to size your team in proportion to the size of your congregation. For example, if you have a congregation of 150 people or less seek to create a team of 3-5, and for larger organizations add people accordingly. Seek out those within your congregation that have backgrounds or careers in first response, health care, and legal matters. They're a wealth of information and experience.
Policies and Guidelines
Once your team is established, work to develop specific security policies and guidelines. These will be the structural foundation of your safety initiative. Having well-documented policies sends a strong message about your commitment to children's safety. Once you establish policies, don't make exceptions! All policies should apply to each and every person and volunteer and must continually be enforced.
Securing Your Facility
With your team in place, and your policies and guidelines thoroughly documented, next you'll want to secure your facility. Invite police and fire personnel to tour the children's area and ask for recommendations on making the environment safer for kids and families. Think about things like layout, class room location, and potential threats and responses. Consider moving Sunday school classrooms to high traffic areas with good visibility. For more tips on securing your facility visit Improving Child Safety & Security In Your Organization for a free video and guide.
Emergency Response
Once the initial steps are complete, you'll want to work with your team and any extended resources to create an Emergency Response Plan. For details of this action step download the KidCheck Safety & Security Audit Guide.
Lastly, stay tuned – with back to school right around the corner, we'll soon be offering everyone in our community a chance to win a free copy of Sunday School That Works!, published by Group and edited by Christine Yount Jones. More details to come.
Tweetables
[Tweet "Most ministries are expected to accomplish more with fewer resources, so setting up security policies can seem like a daunting task! #kidmin"] [Tweet "The #safety and #security of your environment begins with your approach! #Kidmin #fammin #Checkin #Church "] [Tweet "Once you establish #security policies, don't make exceptions! All #policies should apply to each and every person or volunteer! #kidmin "]