Predator Proofing Your Organization – Webinar Recap Part 1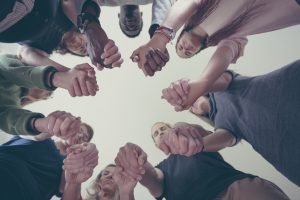 Predators are everywhere and often target organizations that serve children and youth. This month KidCheck hosted a free two-part webinar series on Predator Proofing Your Organization. The series was designed to provide leaders of child and youth-focused organizations with the most current information on protecting their organizations from predators.
Click here to watch Part 1
Part 1 provided an overview of who predators are, how they operate, the environments where they thrive, and how they identify victims. Listed below are a few questions that came out of the webinar during Part 1.
1. Unrestricted access, what does it mean, and can you give an example?
Unrestricted access is a common environmental element that creates a safety breakdown. Unrestricted access refers to the situation where anyone, most notably leadership, can contact a child and remove them without question from the classroom, an event, meeting, etc. Predators are always looking for organizations that allow unrestricted access to leadership, volunteers or staff.
Example: Recently there was a case of a Children's Ministry Director who for six months pulled multiple children (ages 3-7) from classrooms, isolated them in a private area, and proceeded to molest them. During this time not one volunteer, parent, or leader questioned his behavior or asked why he was removing the children. He wasn't caught until security reviewed video camera footage and called his behavior into question. He's now serving 45 years in prison and it's been determined his victim count is in the hundreds. NO one should ever be granted unrestricted access to children and this example demonstrates why!
2. Is it okay to have just one teacher if we keep the door open? Our organization does not have enough volunteers and besides, we know everyone.
Smaller organizations often struggle to find volunteers and coupled with the community mindset offer a false sense of security. The point of, "familiarity leads to false assumptions" often lull people into believing that they know everything about everyone, question why a predator would target the organization, or believe bad things don't happen in their community because it's safe.
It's never a good practice to have only one volunteer with multiple children even if the door is left open, visibility is good, and security cameras are installed and working. In this case, it's wise to leverage either a security team member for back up or institute rotating hall monitors that can check on the situation frequently.
3. I know that peer-to-peer abuse is on the rise. What do I do if I observe minors engaging in grooming behaviors?
Peer-on-peer grooming is a deliberate act where younger predators manipulate other minors to lower their resistance so they can move from inappropriate intentions to assault. Grooming works across a continuum and starts with innocent behaviors and then transitions to more risky ones, which often lead to abuse.
If you're observing this type of behavior, you must act immediately to stop it! The best way to eradicate these behaviors is to call them out immediately with the minor and address it with parents or guardians. It's always best to have appropriate and inappropriate touching and other associated behaviors defined in the classroom expectations within the Child Protection Policy.
4. What is the best method for taking kids to the bathroom?
This question largely depends on your facility design and setup and if you have a single stall in a classroom or a bathroom with multiple stalls outside the classroom. However, one thing is a constant for both, "Never is anyone to be alone with a child in the bathroom!"
For a single-unit bathroom inside the classroom:
Only one child is allowed in the bathroom at a time
If a child can go on their own, let them
If a child is taking longer than usual or is struggling to finish up, talk through the door or slightly crack the door so you can talk without looking
If assistance is needed, call for another volunteer to stand at the door and watch as you assist the child
For multi-unit bathrooms outside the classroom:
Before children enter, make sure there are no adults or teenagers in the bathroom
While kids are using the bathroom, do not allow teenagers or adults to enter
Do not let young children lock the door or close it all the way. The door should be slightly open so adults can hear what is going on
If a child needs assistance, only enter the bathroom with an adult standing watch in the doorway
This concludes the wrap up of Part 1. Please check back next week as we cover Part 2 and share the insights, questions, and discussions from the webinar.
Click here to subscribe to the KidCheck blog and keep up on the latest trends in child safety and protection or join us on our growing social community on Twitter, Facebook, Pinterest, and Instagram.