Child Safety Trends for 2022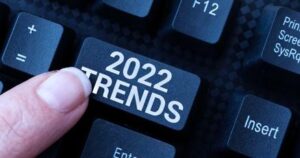 Child Safety is an ongoing practice and the task of identifying the gaps of where your organization currently stands and where it needs to be. In addition, new technologies, equipment, resources, and improvements are necessary for the changing landscape each year.
2022 continues to be about rebuilding and offers an excellent opportunity to look at child protection and safety with a new lens. There has been a reshaping of how families think about safety, particularly that of their children. Families, staff, volunteers, and leadership know that protecting children is a priority.
Here are some of the top safety trends for 2022.
Strength Training – This trend tops the list year over year. Why? Because it's an opportunity to increase the knowledge base of staff, volunteers, and leadership. A well-structured training program ensures consistency to an organization's basic policies and procedures, increasing safety and protection for children. Training strengthens skills, increases knowledge, builds confidence, and promotes loyalty. You can help ensure everyone has minimum exposure to vital information by putting everyone through regular training in child safety and protection.
Why do organizations frequently delay developing a regular, more structured training program with all these benefits? It's often the scarcity of resources. It's best to break up long training into smaller bite-sized information chunks through short weekly meetings, email, text messaging, or short-form video. It's helpful to leverage those in your organization who can share their expertise. Also, utilize online resources such as video sites like YouTube or Vimeo, Facebook groups, websites, low-cost subscription services, and local organizations such as fire, police, and EMS.
Strategic Technology – It doesn't matter if your organization is large or small. Technology remains a game changer for doing more with less. Modern organizations serving kids can benefit from the many new apps, platforms, and technologies that increase efficiency, provide stronger security, and put essential data at your fingertips.
This year the focus will be on utilizing technologies that put families first, better connect teams, offer a quicker response to organizational change, and address resource instabilities without sacrificing safety for attending families and new visitors.
Family first technologies include features such as Touchless Express Check-In, which gives parents the ability to start check-in remotely from their personal mobile device in their home or car – wherever there's an internet or cellular data connection which eliminates the need to stand in line, use a traditional check-in station or scan a code.
Leaders also benefit from access to good information, including health management data, custom reports, statistics, charts, attendance, and roster information. Plus, technology can help in emergency situations, with parent communication, and added security at check-out all of which contribute to increasing child safety.
Communication is King – Managing family and new visitor expectations through consistent communication is very important. For example, families or visitors might not be aware of new processes such as health precautions and guidelines or understand that you have transitioned from pen and paper to an electronic children's check-in solution. Whatever the situation, it's important to communicate changes early and often as everyone adjusts to a new normal. Be upfront about the changes your organization faces and how they may affect their experience. Families prefer no surprises when they arrive onsite and still expect a positive interaction with the highest level of child safety as a priority.
Using text, email, social media, websites, monthly newsletters, and online or onsite events can help bridge the communication gap. In addition, it's also important to get constructive feedback, which can be done by a survey, a web link, or email address. Where are you excelling? How can you improve? What are you doing well around child safety, and where are you missing the mark? The point is not just to push out information but to create conversation. Families appreciate collaboration and transparency, which are proven to reduce the rate of incidence, improve safety, and increase accountability.
Know Thy Neighbor – If communication is king, collaboration is queen. Why? Because it's instrumental in so many successful organizations.
Leaders often think only of their direct reports and may forget that keeping children protected is everyone's job across the organization. Consider working differently and tapping others with skills and experience beyond your team. Aligning with other groups such as the security team or Child Safeguarding Committee to leverage expertise is an intelligent strategy for improving child safety and good use of resources. Look for others across the organization with skill sets that include security, HR professionals, CPR trainers, first responders, lawyers, doctors, or nurses.
2022 will be an exciting year of rebuilding and looking for creative ways of doing more with less. Factors that ensure success include technology, communication, collaboration, and a focused effort on training. Concentrate on these points, and your efforts will multiply and help your organization grow.
Click here and join us for a free product demo and learn more about the benefits of using secure children's check-in. Subscribe to the KidCheck Blog or join us on YouTube, Twitter, Facebook, Pinterest, and Instagram.