How Secure Children's Check-In Can Help During an Evacuation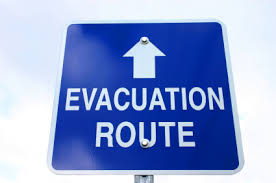 Having a secure children's check-in system provides several benefits to keeping the wee ones in your care more secure.  Most would say, it's a simple process that flows like this…a registered child is checked-in by an authorized guardian or parent, two tags are printed – one that affixes to the child, and a second that the parent or guardian keeps to provide access to pick up their child upon departure.
However, what happens if the children's ministry area needs to be evacuated during the middle of the service? How will the teachers and/or volunteers in each of the classrooms rejoin the children back with their parents/guardians? More importantly, how will they determine at a moment's notice the names of the children in their care and account for each one? These are important questions to address when planning safety and security policies and practices.
As a KidCheck customer you have a few options:
You can always print off the current check-in roster after service has begun and give it to the volunteers in each room. This is helpful because it not only gives volunteers and staff information on which children are in the room, but also important details such as, allergy and medical alerts, the drop off and pick up contact information, photos, and any check-in notes.
In addition, if the administrator chooses not to print the information, which has the most recent updates to the KidCheck system, they still have the ability to log in to the Admin Console from a smart phone, iPad™ or Android tablet device – essentially any device with a cellular data plan or that is, connected to a Wi-Fi network and log in. This way, the administrator can see not only the information that would be on the current printed check-in roster, but also have access to a live list of all the kids checked into the ministry and their associated data.
As with any emergency, it's always important to have the data you need, available when and where you need it the most. With KidCheck, we removed the need for you to rely on antiquated, manual processes that inhibit your ability to respond.
*Please note for those on the Standard Edition and above the administrator can log in from a device and send a broadcast message or alert to all the parents that had checked in that specific day.
Click here for more information and/or to compare the details of the KidCheck software editions.