HAPPY THANKSGIVING!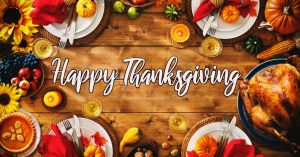 "It is not joy that makes us grateful; it is gratitude that makes us joyful."  David Steindl-Rast
We are so grateful for all the sacrifices that you have made this year to support and serve others. May this Thanksgiving be a time for you to rest and reflect on all that you have achieved. Wishing you a joyful and blessed day.
Happy Thanksgiving from all of us at KidCheck!