The Benefits of Express Mobile Check-In – Webinar Recap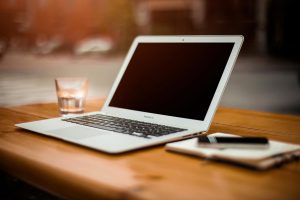 Mobile is taking the world by storm and shows no signs of slowing down anytime soon. For organizations across all industries and markets, the benefits of adopting a mobile strategy are huge! Mobile continues to be a game changer especially for child-centered organizations. This week KidCheck hosted a free webinar to educate and inform those interested in using KidCheck's end-to-end mobile check-in solution, Express Check-In, as a part of their overall child check-in process.
The goal of the webinar was to demonstrate the value of using Express Check-In, which allows parents to check-in on their phone, giving them the flexibility and convenience they expect in today's busy world. Topics included:
Where to start to take children's check-in to a whole new level
How to enable check-in by allowing parents to use their personal mobile device
Removing frustrating check-In lines and wait times for busy families
A demonstration on how parents can start check-in from home, the car or parking lot – wherever there's an internet or cellular data connection
Minimizing cost by removing the need for additional check-in station equipment
Completing the Express Check-In experience with label printing via the PrintHub Express
For more of the webinar conversation, listed below is a few of the questions and comments that came in during the Q&A section of the presentation.
Jackie: Can Express Check-In be combined with traditional check-in stations?
Absolutely yes! In a lot of organizations you'll see parents using both a traditional check-in station as well as Express Check-In. In fact, in a lot of cases, the facility may want to have an iPad or a dedicated check-in station even if they're completely on Express. Having at least one traditional check-in station to handle visitors and looking up information is really handy.
Mark:  Is there ever a problem with long lines when numerous parents show up at once to pick up their labels?
This answer depends on how many printers and parents you have to get through the process.  When you're using Express Check-In, once the person gets within 20-30 feet of the PrintHub Express it detects their mobile device and shows you which printers are enabled. It's fairly close range and families can't print labels from the parking, however it happens very fast because there's no web page refresh. All they do is click the button on their phone and the label comes off the printer in a second or two. This helps to eliminate any lines whatsoever.
Jenell: How does licensing work? Is there a difference in using Express with or without the Print Hub Express?
The Express Check-In feature is available in all the KidCheck editions. However, to take full advantage of the Express Check-In's benefits you will need to license a PrintHub Express. This will enable families to complete the check-in process and will automate label printing. A licensed PrintHub Express is considered an additional (lower priced) license associated with the KidCheck edition you choose.
If you currently have a first edition PrintHub there is an upgrade kit available. Visit the KidCheck store for details.
Melissa: "Personal training from KidCheck has been excellent for me as a new incoming administrator."
Thanks Melissa, we're always available to provide training and support!
Angie: Is Express Check-In limited to any specific version of KidCheck?
No, Express Check-In is not limited to a specific version of KidCheck. In fact, any version will work from our Essentials edition all the way to Campus.  Express Check-In is an integrated feature on all of them.
Kathy: If a parent starts check-in but decides not to come, does that child still show on the rooster?
No, the child is not officially checked-in to show up on any reporting until the parent arrives at your location and submits the check-in. This completes the check-in and prints labels.
Veronica: Where can I find an FAQ for Express Check-In?
Click here for FAQ's.
Ben: Is there a recommended number of printing devices per children?
To keep check-in running smoothly and quickly, we recommend 1 check-in license for every 50 children you will be checking in at one time. Click here for details.
Laurie: How does Express work with visiting families who may not have the app?
Most visitors coming in will not have the KidCheck app downloaded on their phone, so we suggest you set up a visitor station where their information can be easily added once they arrive and have them complete check-in on a traditional station. For those visitors that are tech-savvy, you can have them download the app, it only takes a few seconds. After they've checked-in once at the traditional station, they'll be able to use Express Check-In in the future.
Barbara: "Thank you for all the great information. We have been using KidCheck and Express for a couple months. This webinar has taught me a few new things. I am looking forward to using the Admin Console App."
Thanks Barbara for the feedback. We're glad the webinar was of value to you. Please let us know if there's anything else you need.
To learn more about KidCheck and Express Check-In schedule a free personalized demo or join our growing social community on Twitter, Facebook, Google+, and Pinterest.