The Importance of Photos with Secure Children's Check-In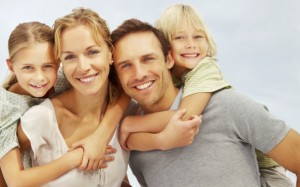 In the world of Facebook, Twitter, and other social media, customized profile photos set a tone for one's online identity. Rather than personality, the purpose of photos in an electronic children's check-in system, like KidCheck, is keeping children safe.
Why Are Photos Important?
Security is the cornerstone of KidCheck. Therefore, photos that easily identify children, authorized guardians, and just as importantly, unauthorized guardians, increase child safety. Additionally, KidCheck photos help Administrators, staff, and volunteers put a face with a name.  By easily uploading the photos they choose, right from the comfort of home or via a smartphone, parents take control of their account and keep information up to date.
Encourage Guardians to Upload Photos
KidCheck's parent maintained accounts are a unique feature. It keeps family contact and other information more accurate. However, some guardians may not understand the importance of including photos. Sometimes it may feel like you are constantly reminding them to upload pictures. Instead, try educating them.
Explain to guardians how uploading photos of themselves, other authorized and unauthorized guardians, and their children helps keep their kids safe. Reinforce that using clear, recognizable photos is very important in identification. It also allows them to express a bit of individuality as they get to personally choose the fun, cute photos they prefer of themselves and their children. However, let them know the photo of their spouse surfing a wave 100 feet out from shore might look exciting, but if there's ever a question about if a child should be released to that adult, seeing a clear face maximizes identification and therefore safety.
Additionally, parents seeing photos of themselves every time they check-in also reinforces that this is their account. Thus, they will be more likely to keep the account updated and keep information accurate. Correct and current data, such as contact information, allergy and medical warnings, and authorized guardians, is extremely important for both you and the families you serve.
What if Guardians do not Upload Photos?
Despite your best efforts to encourage guardians to upload photos, some may still not comply. While photos are extremely helpful for providing the best safety, KidCheck is designed to still keep children safe even if guardians don't upload photos.
Utilize the system whether or not photos have been uploaded to safely track and process check-ins and check-outs. Always make sure volunteers and staff match security codes between child name badges and guardian receipts; the code serves as the primary "lock and key." If the guardian receipt is missing, or if any doubt exists the guardian attempting to pick up a child is authorized to do so, use the Admin Console to ensure the person is on the list of authorized guardians and ask to see a valid photo id. Remind the guardian these extra steps are to keep their children safe. Continually and consistently follow through on this procedure, and remind them how uploading photos help.
Authorized Administrators can also upload guardian and child photos themselves (Plus Edition and above). While easy to do, it does take extra time for you to take the photos and upload them, so encourage parents to upload their own. When photos are essential to view in the system, know this option exists.
Say Cheese
Photo uploads in KidCheck are fast, easy, and increase safety. Remind and encourage parents to upload photos in the system to help maximize their child's safety. Educate parents on the why and how and guide them to participate.
To learn more about KidCheck's feature rich, secure child check-in system, best practices, and safety tips visit the KidCheck blog or join us on Twitter, Facebook, Google+, or Pinterest.