How Body Language Impacts First Impressions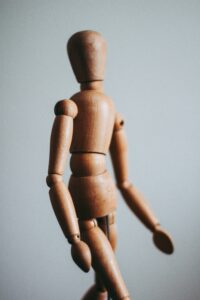 Families evaluate organizations serving kids and youth by how they conduct themselves. First impressions are important because they happen fast and are difficult to change, once established. Statements like "You never get a second chance to make a first impression" show its weight and importance. Experts say people size up new situations in the first thirty seconds, confirming nonverbal signs play a significant role in making a good first impression.
What is Body Language?
Body language is an essential component of making a positive first impression that doesn't get a lot of airtime. That's interesting because body language is our first language and doesn't depend on dialect for understanding. It conveys a specific message or intention with physical attributes minus the words.
According to Verywell Mind, only 7% of a message is delivered through words, and the other 93% percent through nonverbal cues. EHL Insights estimates that 60%-65% of all communication happens through body language.
Body language includes nonverbal cues such as eye contact, facial expressions, gestures, posture, touch, tone of voice, and space.
Why is it Important?
Body language speaks volumes by helping us understand the motives behind what we say, deliver a more direct message, and comprehend how others receive and interpret our communications. It also can be a good indicator of how people feel in new situations.
The three most important aspects of body language are space, posture, and eye contact. These three cues will play a significant role when greeting and helping families check in when they arrive in the children's area. Visiting families are new to how your organization works, so it's vital to prepare staff and volunteers to be mindful of their nonverbal cues because, at that moment, they speak louder than words.
Three Keys to Positive Body Language
Eye Contact – Looking people in the eyes is important because it displays honesty, increases understanding between people meeting for the first time, and gives the impression that you are friendly, approachable, and paying attention to the other person. Before you say a word, try to make eye contact, hold your gaze for 3-5 seconds, and use hand gestures slowly if needed.
Posture – According to GCF Global, the influence of posture cannot be understated, because how you hold yourself can change the course of an interaction completely. Good posture conveys confidence, self-respect, and reverence for the other person and what they say. Standing up straight sans crossed arms, and giving your full attention helps you look alert, capable, and friendly.
Space – It's personal for each of us, yet it's a critical aspect of body language. Getting too close too quickly can make others feel uncomfortable or even threatened. Take note of signals such as looking away, backing up, or quickly speaking. Each of these indicates someone is feeling their space is being infringed upon, and you might be too close. A good rule of thumb is to keep roughly a four-foot distance from others during the initial greeting. Respecting personal space will ensure your message is not lost.
Benefits of Focusing on Body Language
 The benefits of using positive body language are numerous. However, while welcoming families into the children's area, it promotes consistency of the positive message your organization is working to communicate. Nonverbal cues play a key role in performance, impact, and how people connect with your organization and ultimately decide to return.
Click here to sign up for a free KidCheck secure children's check-in demo to learn how check-in can support your fall outreach activities. Subscribe to the KidCheck Blog or join us on YouTube, Twitter, Facebook, Pinterest, and Instagram.
Photo by Kira auf der Heide on Unsplash