Five Items for Children's Ministry Leader Success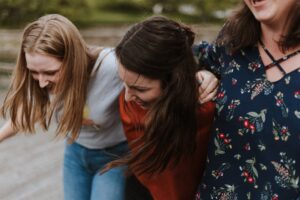 Children's ministry is essential to the church and significantly impacts other areas. Highly effective children's pastors are exceptional, creative, resourceful, and intuitive leaders. They understand they have a big responsibility and work tirelessly for the families they serve.
So, what do these talented, highly skilled miracle workers need to be successful?
Engaged Families – This is the focus of every leader serving kids and youth. Engaging families starts by actively listening to them. This can be done with an annual family survey that gathers feedback for making improvements and implementing new ideas and asks if families feel welcome, cared for, or overwhelmed. Next, good communication tools such as email, text, and check-in notifications are excellent ways to keep families informed.
Focus on Safety – People working with kids and youth know that child protection is a top priority requiring buy-in from leadership. Children's pastors benefit from leadership that takes an active role in prioritizing what is needed, such as having a child protection policy, comprehensive screening process, training, and an electronic check-in and out solution.
More Time – As Harvey MacKay said, "Time is free, but it's priceless." So how can busy children's ministry leaders have more of it? By automating processes and procedures. Properly implemented technology frees up time to focus on what matters – serving families. But technology is only as strong as the teams using it, so look for solutions that aren't complicated, easy to implement, and have a mobile component that puts information right at your fingertips.
A Strong Team – It starts with a people-first culture. Prioritizing volunteers and staff is the surest way to achieve happy people. Happy people deliver an outstanding guest experience, are more committed, and often become long-term volunteers and staff. However, actions speak louder than words and carry more weight, so practice what you preach; this will inspire others to follow your lead.
Connection – Ministry is busy, making it difficult to connect and collaborate with others across your organization. Collaboration is working with another person or group to produce the desired outcome or positive result. An example would be working with your security team to improve child safety. At first, working with people you rarely see or have never met seems improbable. However, engaging with them has benefits. First, familiarize yourself with their role and get acquainted with the leaders. Next, introduce yourself and your ministry area and make known your desire to connect and leverage their capabilities. This will result in additional resources for when a situation needs to be de-escalated, or an extra show of child protection is required. Collaboration is the key to doing more with less.
Children's ministry is challenging, but these five items provide the necessary support to help your ministry dramatically impact the church's overall health.
Click here to subscribe to the KidCheck blog, receive additional child safety information, or join us on social media. KidCheck can be found on  YouTube, Twitter, Facebook, Pinterest, and Instagram.
Photo by Priscilla Du Preez on Unsplash