The Top Five Benefits of Effective Communication with Families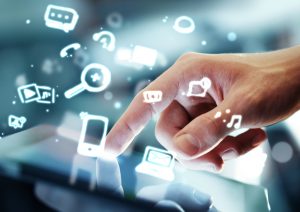 Serving and protecting children in your organization is no small task. Many details must come together to create a successful program. However, one element stands high above the rest, your ability to communicate with parents.
Research indicates that those who communicate well perform better personally and professionally. Listed below are the top outcomes that accompany regular communication with parents in your organization.
A positive parent perception – Nothing makes a parent feel more at ease than when they sense they are leaving their child with someone who is capable and experienced. Merely reaching out and trying to connect more frequently helps establish a higher level of professionalism.
Builds relationships – Research indicates the way people communicate plays a significant role in the longevity of relationships. Steady, controlled, effective communication will develop long-term relationships which are always a plus for any organization.
Increases trust – Communicating face-to-face or sharing your message via other means is the key to building trust and gaining cooperation. Good communication has proven to help people better understand each other.
Promotes engagement – Technology is a valuable tool when communicating with parents. Whether you choose to use email, social media, and an app, texting, or something else, connecting helps to establish better relationships and encourage parents to get more involved in what their children are doing.
Better problem solving – Learning to communicate well takes practice, especially if you have a parent or guardian that seems unresponsive or difficult. Taking the time to clearly and consistently communicate potential issues eliminates frustration for both parties and helps reach a mutually beneficial resolution.
Effective communication is the cornerstone to fostering long-term parental happiness with your organization. By investing in the time it takes to share information, the return gained far outweighs the sacrifice.
Click here for a free download of the Technology Spotlight: Children's Check-In eBook. It provides additional detail on the benefits of better communication with parents and families by using secure children's check-in.