KidCheck Series Part 2: Reducing the Risk of Juvenile Offenses in Children's Ministry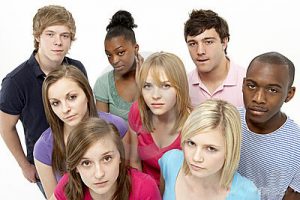 This is the second in a series of three "Reducing the Risk of Juvenile Offenses in Children's Ministry" posts focusing on the nature of juvenile offenses and commonalities in profile of those who offend.  We'll also share the importance of creating awareness and having a youth safety plan.
"Youth sexual misconduct is a serious liability risk for churches. Institutions can be found guilty of negligence is such cases for not providing security against such abuse. 20 percent of church liability claims are due to sexual misconduct by youth," shares Martin Nussbaum, co-chairman of the Religious Institutions Group of Colorado.  
"Churches are aware of the dangers of sexual abuse by volunteers and church staff, but often don't look at adolescents as a source for this sort of behavior. It's a significant risk people are aware of, but churches don't know what to do," says Richard Hammer, attorney and editor of Church Law & Tax Report.
In these volatile times, it's never good to operate without a plan. The goal of this series is to provide information and resources that can assist any organization caring for children to help reduce the risk of juvenile offenses.
We must mention that with regards to abuse prevention, nothing is 100% foolproof, and the risk of juvenile-peer misconduct can be mitigated, but not eliminated.  You may have all the systems and prerequisites in place, and still experience an incident.  However, by participating in the larger discussion, you're making a statement that you will not sit by and let the possibility of juvenile offenses destroy the children and youth ministries in your church.
Key Facts about Youth Offenders
Listed below are a few vital points to inform, educate, and get you thinking within your own context, about the characteristics of juvenile committed offenses against children.
The number one reason churches are taken to court? Sexual Abuse!
Per Church Law & Tax report: "One of every four sexual misconduct cases reported in churches was committed by minors."
Typical offenses include fondling, indecent exposure, verbal and physical harassment and in some instances, rape
Sexual offenses can be committed by both boys and girls
Most juvenile sex offenders are teenagers; but about 16% are younger than age 12
Females represent only 7% of all juvenile offenders in the NIBRS (National Incident-Based Reporting System)
Female offenders are younger than their male counterparts (31% were younger than 12 years old vs. only 14% of male offenders)
90% of arrests of youth for sex offenses represent a one-time event with reoccurrence rates ranging from 3-4%
Subsequent sexual offenses were relatively infrequent once the action was officially recognized
Female offenders are more likely than male offenders to have male victims & victims younger than age 11
ATSA (Association for the Treatment of Sexual Abusers) reports that the sexual behavior problems displayed by juveniles have a better chance of improving with intervention
The NCSBY (National Center on Sexual Behavior of Youth) reports that only 5-14% of juvenile sex offenders re-offend (compared to roughly 40% of adults, reported by the Bureau of Justice)
Based on the above data points, it's evident that juvenile offenders are a diverse group with variable character profiles. Juvenile offenders are hard to detect and monitor. Most don't have criminal records, have never had a background check, and don't exhibit abnormal behaviors. Implementing a youth safety plan, understanding the current landscape of what enables peer-to-peer abuse and creating an environment that reduces risk are key elements in prevention.
Start the Conversation
In the book "On Guard," by Pastor Reju, he shares that, "By talking about abuse, planning for prevention and response, training volunteers, and starting a conversation, the church makes a clear statement to offenders that it's not going to be passive about the issue."
It's important to share with other pastors, board members, security team, etc.  what the current landscape looks like with regards to juvenile offenders. The current stats indicate youth are victimizing other youth. As we've mentioned it's a tough topic to address, but imperative regarding prevention.
By simply starting the conversation, you can deter some offenders from taking any action and reduce the likelihood of abuse. When pastors, leaders, teachers, staff, and volunteers are made aware of the matter, they will be able to be on the lookout for danger signs and make a statement that the church is on guard.
Creating awareness can be done in many ways. Educate and inform the church community of the steps you are taking to protect the youth in your ministry.  Make sure topical information on the matter gets on the docket for church leadership meetings, is included in training sessions for leadership, staff and volunteers, is referenced in your church by-laws, and is included in your overall youth safety plan.
Preparation is the Key
Being prepared and having a youth safety plan are two of the most important steps in protecting the ministry. Operating without one is never a good idea. It doesn't matter if your church is small or large, having a plan in place will minimize the grey area for individuals interacting with youth and provide a layer of protection for staff, volunteers, and those you serve.
The purpose of the youth safety plan is to create a safe environment by managing the risks of isolation, accountability, and power. The safest environments are the ones that reduce isolation, increase accountability, and balance the power.
Join us for Part 3 as we discuss the elements of the youth safety plan, which will include details on how to properly screen and incident management.
­­­­­­­­­­­­­­­­­­­­­­­­­­­­­ To learn more about improving child safety,  and additional security tips, visit the KidCheck blog or connect with us on Twitter, Facebook, Google+, or Pinterest.
Sources:
Church Law & Tax Report: Training Resource Juvenile Offenders in the Church
Church Law & Tax Report: Recognizing the Threat of Youth Sexually Abusing Youth
Church Law & Tax Report: The Least Suspected Sex Offenders
Practical Strategies to Protect your Ministry: Child Sexual Abuse Response Plan
Practical Strategies to Protect your Ministry: Confronting Peer Abuse in your Church