Six Reasons You Need a Volunteer Recruitment Strategy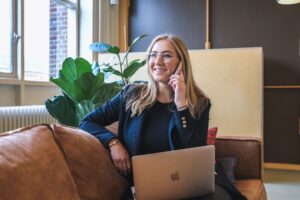 A volunteer recruitment strategy is a plan that shows your organization is committed to attracting, recruiting, and keeping volunteers with skills and interests which line up with your needs and requirements. A strategy helps everyone understand why you are doing what you are doing, the types of volunteers and skills needed, and the future vision.
Creating a recruitment strategy takes thought, time, and effort, but it is worth the investment. The Independent Spector estimates nationally, the value of volunteer time is worth between $29.95 – $50.48 per hour, depending on your location. These numbers represent a 5% increase from the previous year and equate to four times the federal minimum wage.
Here are six reasons why a volunteer recruitment strategy is essential.
Instills a Sense of Focus– Having a recruitment strategy that is well-thought-out, organized, and able to convey current needs and future endeavors will help keep you focused. The volunteer role is too important to haphazardly try and recruit if you don't know what you need.
Aligns Training and Education – Training and education are often the focus of volunteer retention activities because the goal is to minimize turnover. However, they still play a significant role in recruitment. People want to know they will be equipped to take on a new role, the expectations, and whether the role will present them with a new skill or experience they can use for other activities.
Identifies Gaps – Do you have high-impact areas or events requiring a specific type or number of volunteers? A strategy will allow you to understand immediate and future needs, which helps accurately align current volunteer levels.  An example would be special events. If you know, you have Vacation Bible School or summer camp that requires a large increase in volunteers, you can begin recruiting early for extra help.
Helps Build Program Capacity – Many hands make light work, which indicates the more volunteers you have, the more programs, events, and educational opportunities you can offer. Plus, extra volunteers mean more community members are sharing about the organization.
Supports Outreach & Awareness – This enables you to leverage other areas where volunteers might be involved, such as civic organizations, fundraising, educational groups, non-profits, and sports leagues. Again, word of mouth is key. People with good volunteer experience will gladly share it, which naturally increases your pool of resources.
Increases Access to Pro Bono Professional Services – Volunteers with specialized expertise often include things like security and law enforcement, legal advice, budgeting or financial preparation, and medical and human resource services. These services cost a substantial amount of money per hour, so finding volunteers willing to share their knowledge for free helps set a good fiscal foundation.
Join us next time as we talk about what to include in a volunteer recruiting strategy and finish up with tactics you can use to gain new volunteers.
Click here and join us for a free product demo and learn more about secure children's check-in benefits. Subscribe to the KidCheck Blog or join us on YouTube, Twitter, Facebook, Pinterest, and Instagram.
independentsector.org/resource/value-of-volunteer-time/