Welcome to the KidCheck Family – Let's Get Started!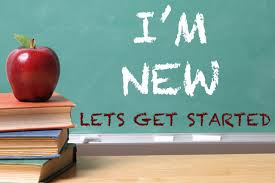 At KidCheck, we love welcoming new organizations into the family. It's always an honor to partner with those caring for children to help keep them safe and secure. One of our top goals is to make the process of transitioning to KidCheck's secure children's check-in system as easy and painless as possible.
What happens after you sign up for KidCheck? Where can you turn for the answers you need to your questions? How do you get started implementing your secure children's check-in? What/How do you communicate to the families you serve about the benefits of using an electronic check-in system?
Well…we're glad you asked! Listed below are resources that KidCheck provides at no additional cost to you. These resources are designed to help you get momentum and quickly move towards finalizing your implementation plans.
Plus, if you find that the information you need isn't readily available we have a Support staff available six days a week (including Sunday) to answer any further questions. Once again thank you for choosing KidCheck!
Getting Started – a list of resources
If you're not already a KidCheck customer and would like to get started please click here.