2018 Highlights and a Look Ahead from KidCheck CEO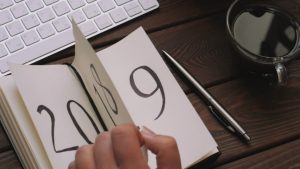 As we have just started another new year, I want to take a moment to thank you for an amazing 2018 and look ahead to what's in store for 2019.
Whether you are a new customer or one that has been with us since the beginning, I would like to personally thank you for your business.  I firmly believe that we have the best customers of any company in any industry.  It's truly an honor to be partnered with you in helping keep kids safe and building systems together to help make your life a little easier.
2018 certainly came in with a bang for us.  Since KidCheck operates out of our own datacenter in Boise, ID, one of the first things we tackled was a massive system overhaul and upgrade.  New servers, new storage systems, and a brand-new network went in to ensure we continue to deliver the fastest and most reliable service possible.  With the new infrastructure in place, we raised our capacity capability to be able to check-in over 1 million people per hour.
With the data center upgrade completed, we then did the biggest software upgrade in our company's history. We spent almost nine months completing the rollout of our most advanced check-in system to date.  The new system not only provides a huge reliability and performance increase but is designed from the ground up to operate well even in less than ideal network conditions.  Not only is it fast and ultra-reliable, it looks great too.
Lastly, in 2018, we added Check-In Passes, allowing organizations to charge for their services directly through KidCheck.  Like a punch card system, parents can pre-pay, and KidCheck takes care of the billing and accounting of how much childcare a parent is using.  It's fast and efficient and greatly simplifies trying to manage payments for childcare.
This year is already shaping up to be a very busy one for us as well.  In January, we're launching an enhanced texting process which significantly increases the speed and reliability of communicating with parents over SMS text messaging.  Our infrastructure can now directly talk to a parent's cell phone over their carrier's network, eliminating any worry about choosing a carrier for each parent or delays in message delivery.  We've hooked up the Admin Console, Broadcast Text Messaging, Time Limit Notifications, and Emergency Text Messaging to the new infrastructure to make sure your messages go out as fast and efficiently as possible.
What else can you expect from KidCheck in 2019?  Well, I don't want to give you too many spoilers, but you can certainly look for improvements around taking classroom roll, more billing options in the check-in pass system, new hardware options for printing, and continuing to offer the most secure check-in solution, backed by the best service and support you can find anywhere.
All the best,
KidCheck CEO, Alex Smith