5 Ways to Kick Off the Year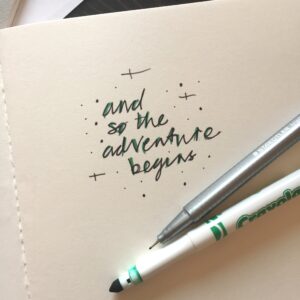 January is a time of increased optimism when many think about new resolutions or a yearly plan. Sometimes the new year starts strong with dedication, resolve, and commitment, then life happens, things get flipped, and what you hope to accomplish falls away. Planning is the key to success, whether you are building up your ministry, looking for new inspiration, or reassessing current priorities.
Here are five tips to make the coming year count.
1. Complete a Yearly Review
It's important to identify what worked and didn't during the past year. For example, were there areas where you gained some big wins or others where the outcome fell short of expectations? If so, it's necessary to recognize both, as this will help create a more successful plan for the following year.
The yearly review is also an excellent time to assess your organization with the  Annual Family Survey or safety evaluation. The Annual Family Survey is a questionnaire with a section for children to share their feedback, observations, and experiences. This survey aims to connect with families regarding child safety, open lines of communication, and identify areas for safety improvements.
2. Create a Separate Plan for Your Personal and Professional Lives
Creating different plans will help with balance. Even though your actions might overlap in some cases, others will work in parallel. By looking at each area separately, you may realize you have accomplished more than you thought possible.
3. Revaluate your Mission and Purpose
Think back to when you first stepped into a leadership position with your organization. Do you recall the anticipation, excitement, or what inspired you? Has the mission or purpose of what you do changed over time? The new year is perfect for looking at what you have done and are going to do and confirming if it holds true to your purpose. Times shift and ministry evolves, so you'll want to update your mission and purpose as things change.
4. Put Your Plan in Writing
Writing down your goals and keeping them in one place, where you can see them regularly helps keep you on track. In addition, being reminded daily about plans can help you find encouragement and stay the course.
Make sure to keep your goals reasonable and work to find a challenging yet attainable balance. Goals that are over the top and difficult to reach can be discouraging. Progress takes time.
5.  Invest Time in Yourself
Time is a precious commodity, and using a bit of it to better your life is a good investment. As you think about new year's resolutions, habit changes, or yearly plans, consider setting goals for taking time off from your routine, learning a new skill or hobby, or working on a project outside your immediate environment. Make time to explore your passions and get excited about learning new things, which will increase your creativity and self-development, which can be overlooked in the traditional professional environment.
Click here and join us for a free product demo and learn more about secure children's check-in benefits. Subscribe to the KidCheck Blog or join us on YouTube, Twitter, Facebook, Pinterest, and Instagram.
Photo by Hello I'm Nik on Unsplash