Safety Tips for Returning Children to Regular Activity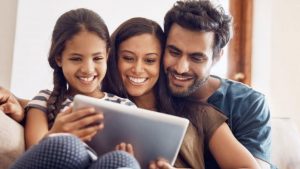 This summer, parents have spent a lot of time educating their children on the actions they should take to prevent them from getting sick. Nevertheless, kids are often focused on other things and may not remember the wise words from their parents. Most families have experienced a child forgetting to bring a mask, proactively washing their hands, or touching shared surfaces and then their face.
One of the biggest challenges facing families today is how to let their children return safely to regular activities such as school, youth group, fitness classes, clubs, and children's ministry during COVID-19. Many are wondering how to let their kids return to being kids.
Some areas are still experiencing an increase in COVID-19 transmission, prompting organizations to delay in-person activity and choosing to start or continue the programs online.
As a child and youth-centered organizations begin to reopen, here are tips you can share with families to give them confidence in sending their kids back into the world safely during COVID-19.
Emphasize Everyday Safeguards
While these precautions are discussed most often with kids, it never hurts to continue to remind families of the reasons why these protections will minimize risk and help them stay healthy.
Social distancing – It's important because it reduces contact between kids and limits the risk of getting sick by having respiratory droplets from an infected person land on them either through talking, coughing, or breathing. It also helps to remind kids that while sharing is caring, during a pandemic, it's best to hold off on trading with others their food, drinks, masks, or anything else.
Wearing a mask – Always beneficial because it reduces transmission through infectious respiratory droplets that could be released when having a conversation, coughing, or sneezing. More importantly, a mask is helpful if a child doesn't know they are a carrier or aren't showing signs of being sick.
Hand Washing – It's helpful for many reasons, but as it pertains to kids returning to shared spaces, it limits the risk of getting sick by touching contaminated surfaces and then touching their eyes, nose, or mouth.
Familiarize families with new or updated safety measures
Allowing children back into organized activities with other children comes with some level of risk. That's why your members must understand the organizational safety measures that have been put in place to keep them healthy. Families should also be told any time the safety measures are updated, and this helps to keep kids informed.
Here's a list of a few questions to consider regarding safety measures parents will want to have answered before their child returns and participates.
What changes have been made to the immediate area where children will be to ensure social distancing? Examples include: Is there a new check-in or out process? What does snack time look like now? Are there new restroom protocols?
Is there currently a mask mandate or policy for my child while participating in your program?
Will hand sanitizer and additional washing stations be available?
What is the cleaning and disinfecting schedule?
Where can the health & wellness policy be found? Is it online, or do families need to request a copy?
What will the communication process look like if a child or teacher becomes infected? How much notice will parents receive? Is there a quarantine area children and staff can stay in until they are able to leave?
Encourage Family Communication
Families should be the number one source of trusted information for their children. They should also allow time for kids to voice their fears and concerns. Whether kids are anxious about the pandemic, wearing a mask, returning to the company of other kids, or safety measures in general, families need to be listening intently, showing empathy, and helping kids to cope with their feelings.
As a leader, you should encourage families to initiate conversation, be available for one another, and prepare in the event an incident occurs. E-newsletters, personal correspondence, text messaging, or any type of broadcast communication help encourage parents to communicate with their kids.
Recommend Wellness Checkups
It's easy for families to forgo on the annual child health and wellness exam, and going to the doctor can be stressful during a pandemic. However, now more than ever, it's essential to give kids the best opportunity to be healthy.  Healthy kids create healthy organizations. So, encourage parents to keep up on those visits.
The "Firsts"
During a pandemic, there will be many uncomfortable "firsts" for families, and most will not adequately prepare for the stress and anxiety that comes with the reintroduction of their children to normal activities. However, parents have good instincts, and you can help them feel confident in their decision to return by providing information, partnering with them through the pandemic, and being their number one encourager.
Click here to learn about the benefits of secure children's check-in. For more safety tips, best practices, and original content join our growing social community. You can find us on Twitter, Facebook, Pinterest, and Instagram.