Back To School – Volunteer Screening & Background Checks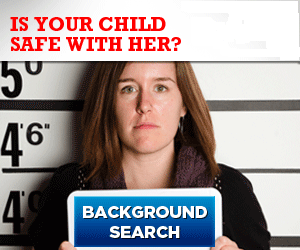 To Check or Not to Check…That is the question? This is the fourth and final post in the Back to School series.
Volunteers they're an essential element of any child-centered organization such as children's ministry, day care, or extracurricular programs. When dealing with our most vulnerable population, children, a face-to-face meeting is simply not enough for evaluating potential candidates. Some organizations may think emphasizing a strong screening process frightens away potential volunteers. Thankfully, many successful organizations have proven that a thorough screening process can be emphasized, and in turn, attract individuals who understand its importance in serving children.
Nevertheless, prior to screening candidates it's important to review the five basic elements for evaluating potential volunteers – these include written Safety & Security guidelines which contains a written volunteer application, criminal and other related background checks, personal reference follow up, face-to-face interview, and a mandatory participation in pre-match training. These processes are outlined in greater detail in KidCheck's free download, Improving Child Safety in Your Organization.
For this post, the focus will be on the single most effective front-line tool, background checks within children's ministry. Today in the US the background check system is different for each state – they determine who can access background checks and for what purpose. Each state sets its own laws on background checks, which means there is no consistency from state to state on eligibility, process, cost and turnaround time. This can often times be very confusing for organizations but don't let it deter you from establishing a background check process.
Without a doubt, KidCheck strongly encourages every organization caring for children to establish a background check plan. Here are some points to consider when putting forth the plan.
Establish who will have background checks. At a minimum any person coming into contact with children is checked. For greater risk management we strongly suggest checking all those who serve.
Determine the frequency of background checks on each individual. We suggest annually – as a lot can transpire in an individual's life in one year.
Identify who'll review the background check results and how they'll handle concerns. Having a committee or leadership team, who hold the responsibility of determining who can and can't serve, reduces liability and provides a good check and balance system.
Evaluate potential service partners – many can offer fast, affordable and thorough background checks. KidCheck partners with Protect My Ministry for faith-based organizations.
Lastly once your background check process is solidified, don't deviate or make exceptions – this opens the door for a potential inappropriate situation.
For additional information on background check policy and procedure visit Volunteer/Employee Background Check Policy & Procedures.
Post Sources include: Sunday School That Works , Volunteer Central, KidCheck
Tweetables
[Tweet "The US the background check system is different for each state, they determine who can access background checks and for what purpose.#Kidmin"] [Tweet "KidCheck strongly encourages every children's ministry organization to establish a background check plan. #Kidmin #background #backtoschool "]