Data Security: Is the information in your child check-in system safe?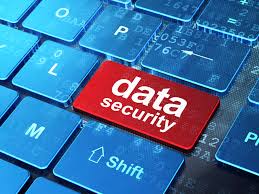 If you're reading this post, there's a good chance that security within your children's ministry, is important to you. At KidCheck, we take security very seriously, not just with children's ministry and the kids themselves, but also with the data that parents provide in their secure child check-in account.
We're often asked, "How do you protect personal information?" That's a great question and certainly worth exploring. For today's post, we'll cover technologies and practices that have been put in place to protect not only your information but also your identity.
From the Children's Check-In and Child Safety Best Practices section of the KidCheck website, here's the article Data Security. Data Security, provides an overview on how and what we do to protect your information, and outlines the technologies we have put in place to ensure your sensitive data is stored and managed with the highest levels of security.
For additional safety tips and best practices visit the KidCheck blog or connect with us on Twitter, Facebook, Google + or Pinterest.