KidCheck's Top Child Safety Tips of 2016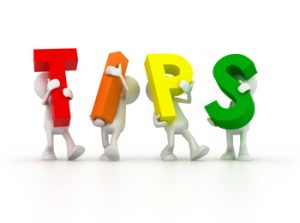 As part of our ongoing commitment to child protection, each week KidCheck shares safety tips for organizations focused on caring for children. The purpose of sharing these tips is to provide information that is actionable, easy to implement, and helps to improve child safety.
We believe every child deserves a chance to grow up in a safe environment, and every parent deserves piece of mind about the safety of their children. The goal of sharing information on topics such as abuse prevention, health management, volunteer and staff policy, security team development, and the latest on child protection, is to assist child-centered organizations in preventing regrettable situations from occurring.
Whether you're with a church, school, after-care program, daycare, or fitness facility, we hope this information will help you create a safe environment.
Listed below are the Top 10 Security Tips from 2016
"Safety means first aid to the uninjured" – Author Unknown
Make a plan and practice these scenarios with your volunteers & staff: Fire threat, tornado/hurricane, flood, and facility lock down.
Know your local resources! Work with police and fire. They're a great resource to help identify potential risks, hazards and threats.
Remind parents to "Pay Attention to Who Is Paying Attention to Their Child"
Not negotiable! Everyone coming into contact with the children you serve should be screened with a face-to-face interview, references, and background check.
NEVER put a minor in charge of other minors! There should always be a legal adult present supervising the activity.
Maintain appropriate staff-to-child ratios. It's vital in preventing injuries and other incidents.
"That UH-OH Feeling" – Trust your instincts and let your child know it's okay for them to trust theirs.
Ensure that a child is never alone with one adult. Even if this is inconvenient, it's imperative.
Have a process to document and take photos of any incidents that occur. This helps protect all involved.
What other safety tips are important to you? Please share them in the comments section below.
If you're interested in receiving additional child safety information visit the KidCheck blog, or join us on Twitter, Facebook, Google+ or Pinterest.