Emergency Evacuation Procedures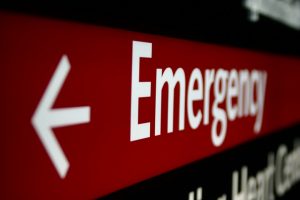 Emergencies occur every day. We cannot stop disasters from happening, but we can do everything within our power to be prepared. Preparedness as a core principle is so much less costly than learning through experience.  As Benjamin Franklin shared, "By failing to prepare, you are preparing to fail." When thinking about emergency preparedness for your organization here are some points to consider implementing and some tips to help you be successful.
The worst time to prepare for an emergency is during one! A disorganized response can result in injury, damage and possible loss of property and life. That is why it's so important to have an Emergency Action Plan (EAP) for staff, volunteers, and leadership.
The purpose of an EAP is to establish an organizational structure and procedures for response to major emergencies. It defines the roles and responsibilities assigned to individuals responsible for acting on the plan during an emergency.
An emergency can include either natural disasters such as a fire, flood, earthquake, blizzard or manmade disasters such as arson, an onsite active shooter, bomb threats, etc. Whichever category your emergency falls under, a plan is needed, especially if you have children in your care.
When creating a plan, here are a few items to consider:
What situation would determine if an evacuation is necessary in the children's area?

Create a list so everyone is on the same page and knows when to act.

Identify the roles and responsibilities of each individual in the children's area. What would the chain-of-command looks like in the event of an evacuation?
Ensure all staff members are aware of their role and understand how to proceed
Specific evacuation procedures should include:

Routes and exits – all employees should be trained in the workplace layout and various alternative escape routes.
Prepare for children with disabilities – know exactly what is required to get them out safely.
Determine a procedure to account for everyone in your facility – members, children, employees, and visitors.
Create an emergency contact list for police, fire, utility companies, poison control, facilities management, and a locksmith.
Have on hand information and instructions about any special processes and equipment required to evacuate.
Every emergency looks different. Keep everyone prepared and on the same page with these tips:
Flip books – are a great tool. They're a booklet that hangs on the wall or another place that is easily located. Each book contains a tab for a different emergency scenario, and each page outlines what to do in the event of an emergency. It's a simple easy way for everyone to know exactly what to do.
Signage – is a cost effective way to make sure items like first aid kits and exit routes are clearly identified.
Check-In/Out with a real-time attendee roster – For the children's area make sure you have a digital live roster with you during an evacuation. Once you arrive at the designated area outside the building, take a head count to confirm you have everyone. As parents begin to arrive to pick up their children, now you can complete check-out and update your data all at the same time. Attendance records are an important item when evacuating. Electronic children's check-in systems can help here.
On-site security team or leadership team –make sure to work with them to approve evacuation plans and procedures. Management or designated security individuals come in handy when you need extra resources during an evacuation, especially with children.
Educate, train, educate – once you have a plan, make sure everyone is trained and educated on the evacuation procedures. One idea is to have a 10 minute standing meeting each week to review current evacuation procedures. This is helpful for new employees and long term ones to keep up on procedure knowledge.
Emergencies can happen at any time. Being prepared is much less costly than learning through experience.
To learn more about improving child safety, additional security tips, and best practices visit the KidCheck blog or connect with our growing community on Twitter, Facebook, Google+, or Pinterest.
Sources: https://www.osha.gov/SLTC/etools/evacuation/evac.html