The Top Six Safety Benefits of Screening Candidates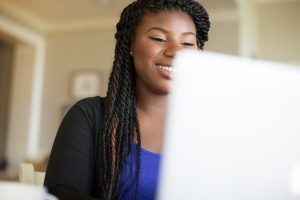 Volunteers and employees are the backbones of any successful child or youth-focused organization. That's why it's simply not enough to evaluate potential candidates on the surface. Some may be tempted to think that a strong vetting process will limit the candidate pool or require too much time, thankfully current research illustrates a different picture.
Today a comprehensive screening process attracts people who understand it plays a vital role in serving children and sets the foundation for success.
Here are six benefits to fine-tune your process and carve out the time needed for screening.
It functions as a deterrent for would-be offenders – If a predator is applying to work directly with children, they will think twice about completing the process, knowing they will be thoroughly evaluated. Most predators won't bother with an organization committed to prioritizing child safety and adhering to a strong screening process.
Allows for a multi-dimensional view – This refers to evaluating a candidate for different lenses or perspectives. These perspectives come from incorporating others into the interview or assessment part of the process.
Eliminates easy access to children – By ensuring that anyone with direct contact with children understands the working set of guidelines that minimize the grey area when working directly with children.
Brings to the surface need-to-know information – This refers to a candidate's character, commitment, and history of working with children and youth.  
Establishes due diligence – We cannot eliminate 100% of abuse, but we can do everything in our power to make sure those we give direct access to, for the most vulnerable have been through a rigorous evaluation.
Saves time by removing those that aren't a good fit for your organization
Volunteers and staff are an important part of what makes any organization special and safe. Solid, committed people come from all walks of life. That's why it's important to invest time in getting to know those applying to work directly with children. Screening candidates is the first step in increasing child safety.
Click here for more information on establishing a comprehensive screening process.
Click here to schedule a free demo and learn more about how secure children's check-in can benefit your organization.
Click here to subscribe to the KidCheck Blog or join our growing social community. You can find us on Facebook, Twitter, Instagram, and Pinterest.