5 Safety Resources for Abuse Prevention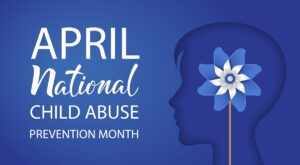 National Child Abuse Prevention Month recognizes the importance of families and communities working together to prevent child abuse and neglect. Recently, we shared eight ways to get involved. Below are some resources organizations interested in prioritizing child protection and safety can use at any time, all year long. They apply to small or large organizations, start-ups or established, private or public, faith-based, or secular.
KidCheck's goal is to provide resources to assist you in reducing risk and increasing the standard of care and safety. Common safety breakdowns which contribute to an increase in the incidence rate include isolation, an absence of screening, secrecy, unrestricted access to kids, and zero accountability, all of which contribute to an increased incidence rate.
Here are some tools, processes, and guidelines to help.
Everyone Has a Role to Play
It's impossible to eliminate all abuse. However, by taking a deliberate approach to reducing the risks, you take one step closer to increasing protection. If you suspect abuse or have observed any odd behavior, report it immediately to the authorities.
Red Flags include a person who:
Continually tries to get access to children, even if they don't have a child in the program.
Asks to take pictures of or with children that aren't theirs.
Gives gifts or pays special attention to a specific child.
Lingers outside the children's area during and after hours.
Frequently offers favors to "help you out" with the children but is not a screened employee or volunteer.
Repeatedly enters a bathroom or locker room where children are changing or showering and does not respect a child's need for privacy.
Subscribe to the KidCheck blog or join us on YouTube, Twitter, Facebook, Pinterest, and Instagram for more child safety resources.
Image credit: The Children's Advocacy Center of Hidalgo County