Emergency Action Plans Part 2 with Dr. Val & Dr. Virginia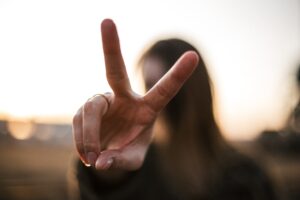 Recently we sat down with the Kidmin Doctors, Dr. Val and Dr. Virginia, to discuss emergency response for children's ministry organizations.
Last week we shared Part 1, which called out the benefits of having an Emergency Action Plan for your children's area and offered some general recommendations for handling emergencies inside and outside the building.
In Part 2, we continued the conversation on creating an Emergency Action Plan for health and behavioral emergencies in the children's area. We touched on some universal components to consider when developing an EAP. Lastly, we discussed additional safety resources, week-to-week policies, and procedures that help improve communication and maintain a safe environment.
Safety Resource Links:
Emergency Instructions Flipbook – https://www.kidcheck.com/best-practice/emergency-flip-book/
eBook, Optimizing Child Safety in Your Organization – https://www.kidcheck.com/best-practice/child-safety-ebook/
Photo by Priscilla Du Preez on Unsplash