ENCOURAGING QUOTES TO SHARE WITH CHILDREN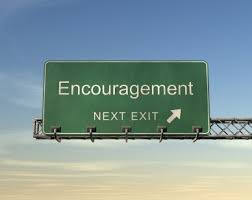 "How wonderful it is that nobody need wait a single moment before starting to improve the world." ~Anne Frank
Encouragement is a powerful tool and has been linked to everything from brain development in young children to increased productivity in adults. The benefits of receiving encouragement far outweigh the negative effects of criticism.
Working in children's ministry, you have a unique opportunity to lead by example and show first-hand the benefits of offering encouragement to the little ones in your care. Here's a list of 10 things you can say to encourage children.
10. I LOVE YOUR CREATIVITY.
9. THANK YOU FOR SHARING.
8. YOU FIGURED IT OUT – THAT'S AWESOME.
7. FABULOUS JOB – YOU WERE REALLY LISTENING.
6. I KNOW THAT WAS A NEW THING FOR YOU – EXCELLENT TRY!
5. FANTASTIC – THANKS FOR OBEYING THE FIRST TIME.
4. THAT WAS SO KIND OF YOU!
3. WOW! – YOU REALLY ROCKED IT.
2. GREAT JOB! THANK YOU FOR DOING THAT.
1. I'M PRAYING FOR YOU!
TWEET:
[Tweet ""How wonderful it is that nobody need wait a single moment before starting to improve the world." ~Anne Frank"] [Tweet " I'm Praying for You!"]
At KidCheck we have a passion for child safety and the role technology can play in helping churches and organizations caring for children. Our focus is on providing full-featured, easy-to-use children's check-in software and equipment solutions.
Click here for more information on KidCheck or to schedule a free demo.