Resources for Vacation Bible School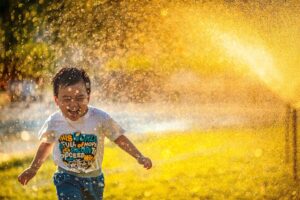 You may be experiencing a mixed bag of emotions with Vacation Bible School (VBS) is right around the corner! Vacation Bible School is unique in that it brings together new and visiting families who may not attend weekly.
We want to highlight KidCheck resources and child safety tips that will make your VBS run more efficiently and be a safe place that promotes a positive first impression to visiting families.
Here are three KidCheck resources that help you manage a short-term increase in children and special events.
1. Temporary License Upgrade
Having additional children attend your program creates the need to streamline the check-in process, track attendance, and gather additional follow-up information. We're always happy to make temporary account changes to support your varying needs. There are no hidden fees. You pay only for what you are using for as long as you need. Contact the KidCheck team for more details on adding a temporary license.
2. Event Registration
KidCheck's Event Registration helps eliminate a labor-intensive sign-up process to focus your energy on the event itself. You can utilize KidCheck's Event Registration to pre-assign children to specific locations and age groups. Also, this feature provides custom fields to gather important event information – such as a child's shirt size or relevant medical information
 *If you don't currently have this feature in your KidCheck edition, you can upgrade for special events such as VBS and then return to your current edition at any time.
 3. Mobile Check-In
Mobile Check-In includes two options Touchless Express Check-In and a Mobile Check-In Station. Both offer added flexibility and convenience to the children's check-in process. With Express Check-In, parents can start check-in from their home, their car, or wherever there's an internet connection. No more waiting in line or needing a check-in station! With a Mobile Check-In Station, you can easily and quickly check families in with an iPhone, iPad, or Android tablet. In addition, it allows volunteers the freedom to greet and check-in kids on the spot.
 Safety Tips
By prioritizing child safety, you provide families with peace of mind by demonstrating they are placing their children in good hands. Here are the top five VBS safety tips.
1. Get Prepared
The key to prevention is having a plan that is easy to understand, actionable, and discussed often. VBS core team members should know the following.
2. Choose Volunteers Wisely
It's hard to know if anyone is 100% safe. However, by implementing a strong volunteer screening process, you will minimize risk and deter bad behavior, provide a layer of protection, and eliminate easy access to children.
Screening should include a social media and background check, completed application, a face-to-face interview, checked references and a motor vehicle report if transporting kids.
3. Secure Your Facility
Have VBS activities in highly visible areas, maintain appropriate volunteer to child ratios, and rope off areas inside and out that are off-limits for children to wander. Leverage local first responders to make suggestions and identify areas of concern.
4. Track & Manage Child Information
Having a secure child check-in and check-out process is equally important as choosing safe volunteers. Whether you use pen and paper, or an electronic child check-in solution, the point is to ensure that each child is only released to those authorized to pick them up. This can be extra challenging during VBS, and using an electronic solution is advisable.
*If you're a KidCheck customer, you can add a temporary license or change editions to take advantage of extra features to meet the increased needs for VBS. For more information, contact info@kidcheck.com
5. Create a Follow Up Plan
In the case of an incident or emergency, make sure you have a process outlined to report and follow up with those involved. Keep accurate records and incident photos in a secure location.
 Click here and join us for a free product demo and learn more about the benefits of using secure children's check-in. Subscribe to the KidCheck Blog or join us on YouTube, Twitter, Facebook, Pinterest, and Instagram.