Innovation Leads to Growth – A Customer Solution Story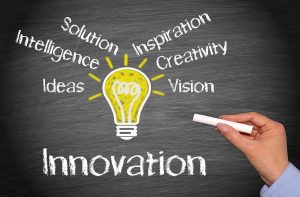 Innovation happens all around us every day. Innovation brings to mind technology such as the smartphone or AI (artificial intelligence). It's not usually associated with churches or children's ministry.
Believers Church of Suffolk, Virginia is changing that perception. Their story is unique. They've faced the obstacles of growth, including outgrowing their space multiple times, an overtaxed ministry team supporting multiple weekly services, and turning families away from children's ministry due to overreaching ratios. To meet these challenges, they sought a new design model to increase space and serve their growing community for years to come, implemented a secure children's check-in solution, and kept family needs as their priority. Doing things differently has its benefits.
This week we're featuring, "Innovation Leads to Growth," a customer solution story about the advantages of shaking things up and thinking outside the box. Click here to read the entire solution story and learn how Believers Church prioritized innovation and technology, connects each team with information they need to do their jobs, and provides efficiency and data for faster follow up and better decision making.
"The greatest benefit for us, using KidCheck, has been the ease of use for our families. It limits the chaos on Sunday and parents appreciate the peace of mind knowing their children are safe and we can easily contact them in case of an emergency," stated Lara Cash, Administrative Assistant to the Children's Ministry Director for Believers Church and the staff report for their Children's Ministry Guest Services (Check-In Team).