KidCheck Introduces the New ExpressHub 4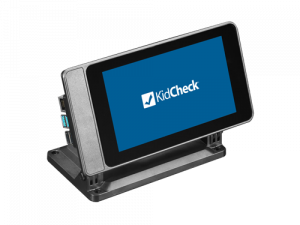 KidCheck continues to be committed to providing next-gen mobile check-in products that are affordable, easy to install, and increase family convenience and satisfaction. As child and youth-focused organizations continue to reopen during COVID-19, look for ways to reduce contact, encourage social distancing, and increase germ management, there's never been a better time to take advantage of a wireless solution.
We're excited to announce the release of the new KidCheck ExpressHub 4. It's KidCheck's latest generation mobile printing solution making fast wireless printing and touchless Express Check-in easier than ever. The ExpressHub 4 is the follow-on product to the PrintHub 3 and delivers a high-performance mobile printing solution. When printing labels from a mobile device, it eliminates the need for a personal computer or associated printer software, delivering fast, flexible mobile printing. In combination with Express Check-In, which allows parents to check-in using their mobile device, a licensed ExpressHub 4 enables printing for a complete touchless check-in solution.
The ExpressHub 4 is easy to set up and offers increased reliability and stability with multiple enhancements for better performance. It features a large 7" touchscreen display and multiple screen options providing organizations with easily accessible key diagnostic and settings information for quick troubleshooting and resolution. You can also add a custom message, register and license the ExpressHub 4, and easily connect to a wireless network – all right on the display screen.
The KidCheck ExpressHub 4 is available on the KidCheck store.
Click here to schedule a personalized demo and learn more about the benefits of transitioning to a KidCheck mobile solution. Subscribe to the KidCheck blog or join our growing social community on Twitter, Facebook, Pinterest, and Instagram