KidCheck Admin Console Mobile App Improvements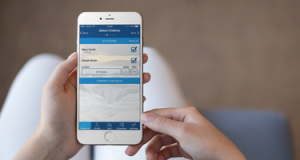 We've made some improvements to the KidCheck Admin Console App! As a reminder, with the app, there's no need to use a check-in station or web browser to handle important administrative tasks, because it puts all the necessary data right at your fingertips. By using the KidCheck Admin Console Mobile App, you'll see a reduction in workload, an increase in efficiency, stronger child security, and faster communication with parents and guardians.
Based on customer feedback, we've made these updates to the Admin Console Mobile App:
Volunteers/workers can now be checked out in the app
Templates can now be changed for children and volunteers/workers, in addition to changing their location
Children and volunteers/workers checked in are listed alphabetically by the person's name. It's helpful to note that children and workers are all together now as well.
To learn about the setup of the Admin Console Mobile App see the video below.
The benefits of using the KidCheck Admin Console App continue to grow and help meet the rise in demand for mobility for data management coupled with the importance of child security. Plus, it's easy to implement and delivers extra flexibility.
Data available in the KidCheck Admin Console app remains highly secure with only the KidCheck Administrator, Start/Stop and Campus Manager roles having access.
KidCheck's Admin Console app is available to download from the Apple App Store or Google Play Store for free.