KidCheck: Medical Emergencies – Be Prepared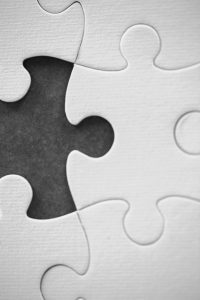 "By failing to prepare, you are preparing to fail." Benjamin Franklin
Keeping the little ones in your care safe is a top priority, and being prepared for any medical emergency is a key to accomplishing that goal. Strongly consider the possibility that an emergency can happen at any time. Preparing for emergencies ahead of time is important, because a situation can be made worse if people don't know how to respond.
There are several emergency scenarios that can occur when children are in your care. Listed below are some points to consider when pulling together a medical emergency plan (MEP). The recommendations listed below are simply a snap shot of some of the most important elements to include. Every plan will be unique based on location, size of your organization, and resource availability – there is no one size fits all.
Emergency Preparedness Points:
Develop a plan with input from your team, and security team. The discussion should include topics such as natural disasters (fire, floods, earth quakes, etc.) and both medical, and security emergencies plus their associated evacuation plans.
Have a well-stocked, clearly marked, easily accessible first aid kit. Assign the job of regularly inspecting and restocking the kit to someone.
Consider adding an A.E.D. (Automatic External Defibrillator) to your emergency response kit. They cost around $2,000. However, the cost for the training is minimal and can be rolled into the CPR/First Aid training.
Ensure the smoke detection system is operable and strategically placed throughout the children's area. It's important to frequently test the system to make sure it's responsive.
Confirm with your local fire department that the fire extinguisher ratio is adequate for your area.
Make sure someone on staff knows where the shut off valves are for water, electricity and gas. It's very important during a fire or flood.
Deploy a system for managing and tracking child allergies.
Have a system in place that documents any incidents that occur. The process should include taking photos. This will protect all involved.
Make sure to have medical releases signed by parents that can be accessed remotely.
Train your volunteers and security team in CPR and first aid.
Consider adding emergency flip books with different scenarios and response information to each class room. Examples include what to do if a fire alarm goes off, evacuation details, etc.
This list of items mentioned above is by no means complete. It is intended to get you thinking about what should be included in your plan. It's important to know what to do and how respond before something happens.
Once you're comfortable with your plan, make sure that you publish it and that means discussing it weekly meetings, volunteer training's or event overviews. Educating staff and volunteers so that they know how to respond is once again, important. Good emergency planning could save your organization!
To learn more about improving child safety, or the benefits of using secure children's check-in visit the KidCheck blog or connect with us on Twitter, Facebook, Google+, or Pinterest.
#emergency #CPR #protection #church #ministry #security