KidCheck Secure Children's Check-in – December Updates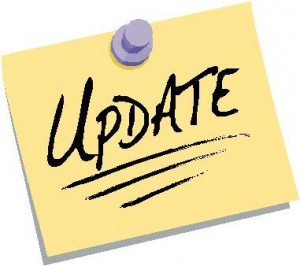 To assist you with planning for 2015, we're excited to share a few updates for the month of December.
Reduced Pricing on Check-In Equipment and Supplies! – We've lowered prices to make purchasing more convenient and affordable. Prices have been reduced on the Dymo LabelWriter printer, the KidCheck Complete Check-In Station, the KidCheck Check-In Computer, and the KidCheck Starter Kit. Visit the KidCheck Store for more details.
New: Mobile Check-In Equipment Now Available! – To further enhance our check-in mobile app, which provides the ability to complete the check-in process using an iPad® or tablet device for Android™, KidCheck now also offers a mobile check-in starter kit. The Starter Kit includes DYMO LabelWriter Printer, mini Bluetooth scanner, and a four pack of labels.
Label Restock Program (LRP) isn't just convenient it now saves you money too! – The LRP is a free program to join and also saves you money. KidCheck tracks how many labels you use and automatically ships you more when levels get low. Management of your account settings, such as updating your credit card information, establishing trigger volumes, and amount preferences by location occur within the KidCheck system. Click here for additional details.
To receive additional news and updates connect with us on Twitter, Facebook, Google+ or sign up for the our eNewsletter, located on the right side of the KidCheck blog.