KidCheck Series Part 1: Reducing the Risk of Juvenile Offenses in Children's Ministry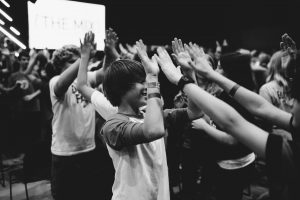 Churches often go to great lengths to protect children from harm and offense. The most common tactics include establishing a Child Protection Policy, educating & training staff, screening volunteers, and implementing a check-in and check-out process. On the other hand, what happens when the very offenders you need to be aware of are actually the juveniles within youth ministry?
This is a tough topic! No one really wants to talk about potential predators, let alone juvenile ones.  Sadly, the current stats speak differently and support the need for a broader conversation and more education. Especially since volunteers are often recruited from the youth within the church, to assist in children's ministry.
The challenge is juvenile offenders are hard to spot and even more difficult to monitor. Most juvenile offenders don't have criminal records, have never had a background check, and don't exhibit abnormal behaviors that could potentially give them away. So what can be done? How do we address the issue at the core of its progression?
Over the next few weeks we'll be sharing a series of posts that discuss the nature of juvenile offenses and commonalities in the profile of those who offend. We'll also share the importance of creating awareness around the topic, having a prevention plan, what the process should look like for properly screening juveniles, and what to do if an incident has occurred.
The goal of this series is to provide information and resources that can assist any organization caring for children to help reduce the risk of juvenile offenses. It's never good to operate a children or youth ministry without a plan, especially in these volatile times.
Join us over the next couple of weeks in Part 2 as we take a look at the current environment, with regards to juvenile offenders, and Part 3, the benefits of having a plan, how to screen successfully, and incident management.
To learn more about improving child safety,  and additional security tips, visit the KidCheck blog or connect with us on Twitter, Facebook, Google+, or Pinterest.
Sources:
Church Law & Tax Report: Training Resource Juvenile Offenders in the Church