KidCheck Shares Child Protection Resource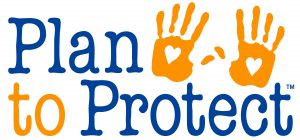 As a leader in child safety, KidCheck is always looking for opportunities to share valuable resources that help child-centered organizations improve child protection.  Plan to Protect™ (PTP) is a premier resource for any organization looking to establish and/or update a child protection policy and procedures, increase safety training, or offer the highest standard of abuse prevention. PTP works with companies in various markets, such as churches, seasonal camps, schools (private & public), daycares, fitness clubs and retirement facilities.
We first met PTP at the INCM Children's Pastor's Conference in Orlando, Florida and were impressed by the amount of resources they have to offer on abuse prevention and vulnerable sector protection. Their main product is the Plan to Protect system, which includes an updated manual, on-line training and a DVD series, 3 different professional certifications, and an optional member community. If your organization needs a bit more guidance,  they also offer customized policy & procedures, risk assessment, strategic planning, and training & community support.
Prioritizing child safety is important. Studies show that it's easier for both kids and parents to focus and connect with others in an environment where kids feel safe and protected.  In a time when most companies are expected to do more with fewer resources, setting up policies and guidelines can seem impossible, that's why we recommended Plan to Protect – so you can easily receive the help you need and focus more on connecting with families and the children you serve.
Click here for more information on Plan to Protect.