KidCheck's Top Three VBS Resources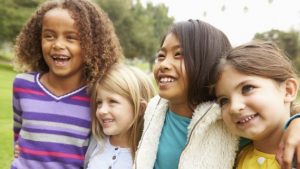 According to the Barna Group over 68% of churches across the nation offer VBS each summer.  As summer heats up so does the VBS activity. Many will be taking place over the next few weeks. If your organization is working to keep costs at a practical level and in need of additional flexibility during the temporary influx of visiting children, KidCheck can help!
Listed below are three KidCheck features to help manage any short-term visitor increases and special events.
Temporary License Upgrade
Having additional children attend your program, creates the need to streamline the check-in process, track attendance, and gather additional information for follow up. We're always happy to make temporary account changes to support your varying needs. There are no hidden fees. You pay only for what you are using for as long as you need. Contact the KidCheck team for more details on adding a temporary license.
Mobile Check-In
For first time visitors, there's nothing better than a personal greeting, especially when it's parents checking in their children, who don't attend regularly. Mobile check-in helps demonstrate to visiting families your commitment to keeping their children safe. Click here to learn more about KidCheck's mobile options for VBS check-in.
Event Registration
KidCheck's Event Registration helps to eliminate a labor-intensive sign-up process so that you can focus your energy on the event itself. You can utilize KidCheck's Event Registration to pre-assign children to specific locations and age groups. Also, this feature provides custom fields to gather important event information – such as a child's shirt size or relevant medical information
*If you don't currently have this feature in your KidCheck edition, you're able to upgrade for special events such as VBS and then return to your current edition, at any time.
To learn more about the benefits of secure children's check-in click here to schedule a free demo or join our growing social community on Twitter, Facebook, Google+, Pinterest, and Instagram.
Source: https://www.barna.org/barna-update/family-kids/619-the-state-of-vacation-bible-school#.VSyIRPnF-So