Kidology: A Great Resource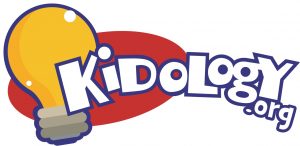 Kidology has been a premier partner of KidCheck for a long time. Kidology was founded by national speaker, author, and coach Karl Bastian the Kidologist. Karl has been entertaining and ministering to children around the world for over twenty years. He founded Kidology to equip and encourage thousands of men and women who minister to children. Whether you're a ministry leader, volunteer, or part of a staff, Kidology will help you with new ideas, personalized coaching, relevant training materials, and resources that will equip you to reach and teach kids. Currently, Kidology features one of the largest repositories of interactive, digital resources available online.
We're a proud supporter of Kidology and recently sponsored Karl's latest podcast. Check it out, as well as Karl's take on KidCheck touchless check-in.
KidMin Talk Podcast
Click here for the most recent episode of Kidmin Talk, Pastor Karl's podcast. It's a continuation (Part 2) of the series "10 Secrets of Great Kid Communicators". In the series, you'll learn how to go beyond just talking to kids and gain knowledge in effectively communicating with them. As Karl says, "If kids aren't learning, you're just talking at them."
Kidology Blog
Click here to see a collection of what's on Karl's mind. This week he's featuring information about the benefits of KidCheck's touchless check-In solution.
For additional information on the benefits of using secure children's subscribe to the KidCheck blog, or connect with our growing community on Twitter, Facebook, Instagram, Pinterest, and YouTube.