Managing Negative Attitudes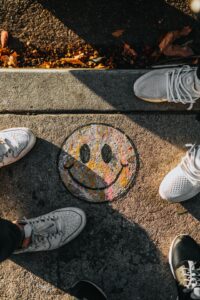 Successful collaboration is vital for creating positive or negative attitudes within a team or organization. Collaboration is the "act of working with another person or group of people to produce the desired result or positive outcome." Creating a culture of collaboration takes time and commitment from the highest levels of leadership to the most front-line person.
When working to optimize team collaboration, it's important to have a good handle on the effects of attitude. People know where they excel but lack knowledge regarding the effects of their attitude on teamwork.
You will inevitably have a perfect team member on paper, willing to take on many tasks but demonstrating a negative attitude. So how do you keep one bad apple from ruining the whole bunch?
It's important to acknowledge that we all have challenging days and even weeks or months. For those circumstances, it is best to make allowances.
Conversely, there's a point when action is required. In instances where negativity hinders team performance, stops collaboration, or makes others feel uncomfortable. Act quickly; a bad attitude spreads like wildfire.
Here are some tips for addressing a negative attitude.
Pray for guidance and wisdom!
Meet face to face. Don't try and resolve the issue over email or text.
Review their objections. Do they understand their deliverables? Is the team a good fit?
Are there discrepancies in their behavior? Does a personality clash exist?
Confirm they're aware of how their attitude is affecting others.
Do they have the resources to be successful?
If a resolution isn't reached or no action is taken, the effects on the team can be detrimental. Without improvement, people will experience low morale, frustration, and even question leadership effectiveness. If a resolution can't be reached, the final options include transitioning the person to another team or managing them off the project. Your team will appreciate the steps you've taken, and collaboration will be restored.
Click here and join us for a free product demo and learn more about the benefits of using secure children's check-in. Also, do not forget to subscribe to the KidCheck Blog or join us on YouTube, Twitter, Facebook, Pinterest, and Instagram.
Image credit: Nathan Dumlao on subsplash.com